Balcony Sessions at The Regent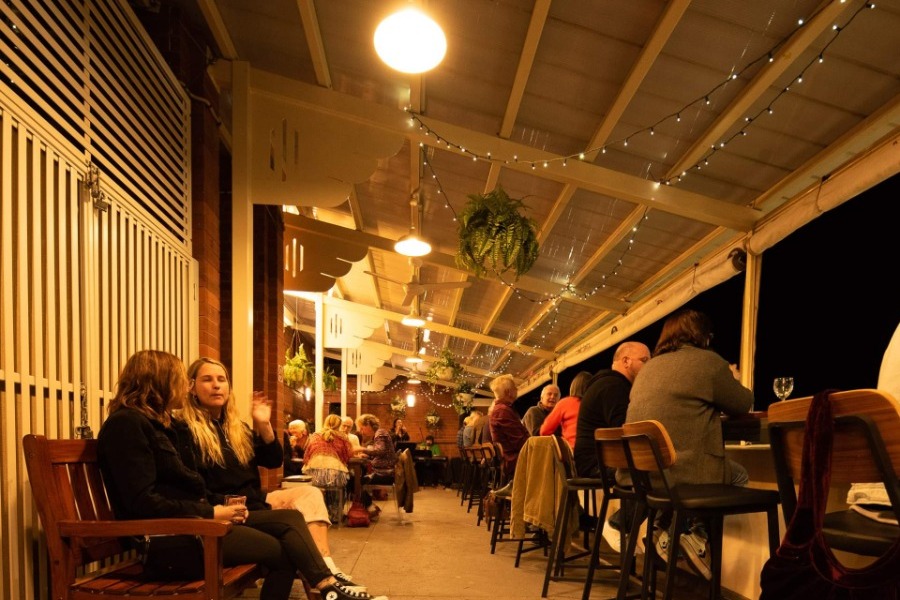 Details
The Balcony Sessions showcase quality musicians in a beautiful acoustic setting while also offering the best in food and drinks. Its a limited capacity show at the moment – the ticket price is $15/10 with children under 12 free. The Regent is a covid-safe venue. Booking is advised to avoid dissappointment.
Come and unwind for your Friday evening on a lovely alfresco Balcony, be-decked with fairy lights as we present some of the best acoustic artists the region has to offer for your enjoyment.
Superb musicianship sounds even better with great food! Khanthalys Yum Cha and freshly made S/E Asian delights are on offer and a great organic wine, craft beer and cocktail selection.
Some of the artists being presented are Sali Bracewell, Bill Jacobi, Sebastian Winter, Mikaela Jay, Bone Lazy Duo, Andrea Soler, Mel Scarlett, Ilona Harker, Ollie Twohill and many more.
Check out the Regent's website for more details.