Beginner Witch Foundations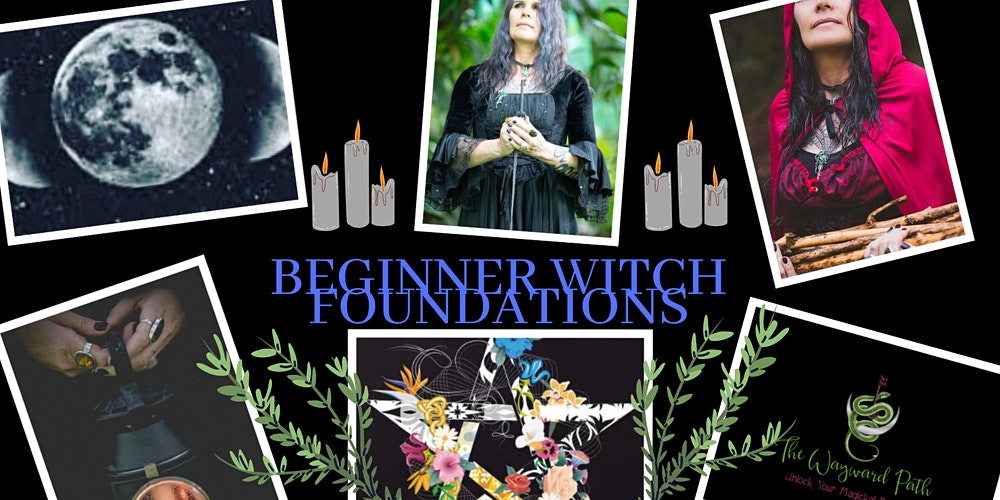 Details
Beginner Witch Foundations 2 day Immersion into the basics of Witchcraft.
Join experienced Witch, Priestess, Mentor and Meditation Teacher Juniper Rose from the Wayward Path for 2 immersive Sundays of learning as we journey into the basics of Witchcraft foundations, this offering is aimed at giving you an entry level understanding of The Craft of the Wise. The format is a combined learning framework of information sharing, demonstrations, group participation and witch-crafting of several items to take home with you.
Please note; Witchcraft can not be taught in its entirety over 2 single days, it is a lifelong dedicated commitment to your path of learning, this course has been designed to gift you with a basic understanding of some of the general aspects of Witchcraft to enable you to begin to craft an understanding of what it involves, it's various traditions and practices and to create a launching pad – a platform from which to begin your own journey, through the rediscovery of your own unique personal power and connections to energy and the power of the Natural World.
Each participant will also receive a mini spell kit to enable them to continue their practice at home, and this course offering is being housed within the lovely Victorian Goddess shop Murwillumbah so you will have the opportunity to shop also if you wish to, for other witchcraft supplies.
General Course Topics:
Paganism & Witchcraft Pathways & Pantheons
My Fundamentals/Vitals of Magickal Practice
Setting up a Daily Practice
Wheel of the Year
Lunar and Solar Phases
The Elements
Deity Connections
Magickal Tools
Altar Set Up
Basic Herbal Lore
Protection Techniques
Circle Cast and Calling the Quarters
Guided Meditation and Breath
The offering will be delivered over two consecutive Sundays and we will close our learning Circle with a ceremony on the second Sunday Afternoon to complete your magickal weekend of learning and you will also be presented with a Certificate of Attendance and your mini Altar kit. Please note due to offering this closing ceremony we may run a little over time on Sundy.
If you miss this intake, there will be another opportunities to join me again through the year.
You will needj to bring:
Journal and Pen
Water Bottle
Your lunch and snacks (due to Covid Regulations we can't provide shared food)
Gift to yourself for our finishing Ceremony to mark you Path forward.
Two small jars and a mortar and pestle if you have one. I will bring along a few.
Cushion for Meditation
Note: Please do not attend if you are unwell, you will be transfered to the next Course or offered a refund. If you can't attend for any other reason I need at least 5 days notice in order to fill your space. No refunds will be given for late cancellation or failure to attend on the day.
Please keep an eye on Government Restrictions and Regulations prior to attending to ensure your own personal safety, your choices are your responsibility.
My workshops are open to 18years and over unless accompanied by a parent or with parental permission and I welcome all paths and traditions, and all levels of experience, all I expect is willingness, commitment, open mindedness and respect.
I look forward to supporting you to open the doors to; Unlock Your Magickal Potential.!
Blessings
Juniper Rose
The Wayward Path