Breathe Into Life – Breathwork Training 10 days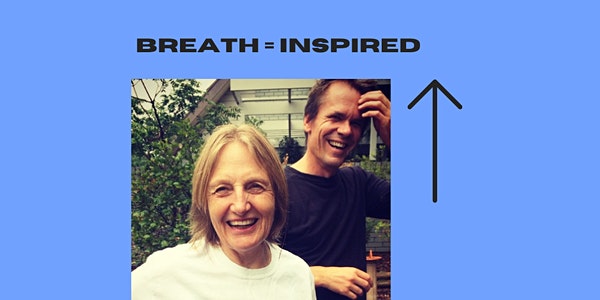 Details
Breathe Into Life – Breathwork Training, Northern NSW, 10 days. Sumptuous . Transformative. Caring. Daring. Liberating.
BREATHE INTO LIFE
BREATHWORK PRACTITIONER TRAINING & RETREAT
Why Learn Breathwork?
Are you in a post-pandemic slump? Thirsting for more knowledge about Breathwork? Are you looking for personal clarity and deep healing that has so far eluded you? Maybe you have tried some Breathwork and havent yet gone beyond an online seminar or a weekend retreat. Breathwork could just be the one thing that kick starts you back into a purposeful life.
The Benefits
You cant be a great Breathwork practitioner until you have journeyed deep yourself and this is the promise Breathe Into Life offers.
Discover your relationship to lifes BIG questions
do you have difficult or easy relationships,
do you suffer from a sense of alienation from people or do you enjoy a sense of belonging,
do you have a fear of life or a lust for life?
Breathwork therapy can give you pathways out of any dead ends you have found yourself in life.
Learn Breathwork at the highest professional level recognised by the Australian Breathwork Association.
The Training
Most trainings in Breathwork are split up into shorter modules than 10 days. A ten day event allows your subconscious mind to relax into the journey, as there is no urgency to get back to your day to day life. Your healing and learning becomes much more imprinted so the benefits last longer.
We take you through the ideas that support the therapeutic potential of Breathwork. We reference the pioneers of Breathwork and somatic psychotherapy like Stanislav Grof and Wilhelm Reich.
Subjects covered in this training include inter-uterine memory, birth trauma, the denial of feeling and narcissism, bringing your shadow out of the dark and how the body holds trauma. We design our trainings so that you leave feeling integrated and inspired to take the next steps forward in your life.
If you wish to be a fully qualified Breathworker under the Australian Breathwork Association requirements, you have the option to complete the remaining 4 modules with us over the next 2.5 years.
The Food
We have engaged Samantha Josephine Wise as our caterer. Samantha is renowned in the Northern Rivers community for both her healing services and her high level offerings of fresh and nuturing food.
The Venue
Gymea Retreat is snuggled into a rainforest setting in far northern NSW, about 40 min from Gold Coast Airport. Set in lush surroundings, there is a Healing Spa with a sauna, steam room, Magnesium plunge pool and a Magnesium 20m swimming pool. The Healing Spa also offers body treatments and massages, a wonderful way to compliment and deepen your Breathe Into Life experience.
EXPERIENCE PERSONAL HEALING
These residential wellbeing retreats are for anyone seeking personal change and looking for some clarity. Inspired Breath retreats are a chance to reset and recover as well as getting the shift you need.
The programs are designed to be meaningful and relevant as well as a chance to enjoy and appreciate life. By stepping out of the known, you shift more quickly into a state where healing and transformation are possible.
What's Included
+ The only 10 day consecutive modular Breathwork training in Australia allowing you to delve further/deeper into your healing journey.
+ Cutting edge movement techniques to get you out of your head and into your body where true healing starts.
+ 80 plus hours of experiential Breathwork, Bio-energetics and in-depth analysis of the theoretical foundations.
+ Receive a minimum of 8 Breath Journey sessions. (Value $2000)
+ Experience how it feels to sitting for and being with a Breathwork 'client' (5 sessions).
+ Some 'down time' each day to integrate and rest.
+ Explore the local stunning sub-tropical rainforest.
+ Gymea Retreat offers spas, magneisum pools and massage on-site.
+ Learn several other Breathwork styles rarely taught in Australia.
+ Book of tuition readings to take home.
+ MP3 player with pre-loaded audio meditations to take home.
+ On-going phone support from Phil and Suzanne for one month after event.
+ Follow up group Zoom call 2 weeks after end of event.
What's Not Included
Transport to and from the venue/transfers from airports – nearest airpot is Gold Coast Airport 40 minutes drive away.
Massages, healing spa circuit, any other personalised services offered by Gymea Retreat
This Retreat is part of 5 module training: read on if you want to go further/deeper into Breathwork!
Get the Inspired Breath Breathwork Training syllabus (you'll need to provide your email address at my Member Vault website).
Our facilitator course consists of five 10-day immersions delivered over a two-year period. Together these modules make up a unique and superior practitioner training program. We cover subjects that are not covered in any other Breathwork trainings in Australia.
This is flexible training for committed practitioners and professionals seeking profound change and powerful healing potential. Complete one or sign up for all five modules for the full practitioner training course.
These immersions allow for a deep transformational journey. This is adventurous and compelling healing work. The focus is on gathering insights for you to have the best possible healing outcome. Each module builds on the next and collectively they align with the practitioner requirements of the Australian Breathwork Association.
Who is this training for?
Experienced practitioners, therapists, facilitators and people seeking profound insights and healing.
Key features of the Breathwork Practitioner Training
Experience breathwork journeys and start to learn the graceful and caring skills of sitting facilitating breathwork sessions for others.
In this first of five modules we cover:
Breath, feeling and regression
Body memory and trauma
Bringing your shadow out of the dark
Your birth story and the impact of birth trauma
The practice of a breathwork session
Take a deep dive into experiential breath practices and respected theoretical teachings on human development.
If you are a therapist who wants to expand your therapy options or an individual committed to personal mastery, this teacher training program might be for you.
Our experienced and highly trained facilitators will lead you through practices and in-depth teachings that traverse the origins of psychotherapy, body centred practices, shamanic and tantric wisdom.
Experience profound breakthroughs, develop the confidence to navigate your own journey and gain expertise to support your clients through powerful healing experiences.
What youll learn
This teacher training program brings together breathwork, bioenergetics, the work of Alexander Lowen and a range of embodiment practices that help access and resolve limiting patterns and activate your life force.
Breathwork has become one of the leading therapies in the world, challenging the primacy of talk therapies. With this training program you are uniquely placed to lead group breathwork journeys, retreats and workshops or to offer breathwork to your clients as a powerful and effective adjunct to other healing therapies.
About your teachers:
Phil Morey
Phils gift is patience. He creates the space for you to speak and be heard, then guides you gently into deep healing spaces. He understands the pitfalls of getting too caught up in the goal of enlightenment, offering instead a welcome down to earth approach. Phil synthesizes many different approaches to healing breathwork, bodywork, audio programs and shadow work. He specialises in combining active body practices with Breathwork to create breath journeys that can take you to places never before experienced.
Suzanne Zankin
Suzannes gift is the power of connection you instantly feel heard. Her interest in your story is genuine and with gentle mastery, she uncovers what may be ready to move inside you. Suzannes care and expertise can move even the most difficult issues toward healing, without force. With a strong background in body therapies, breathwork and group therapy, you know you are in safe hands with Suzanne.
Suzanne and Phil have been teaming up to deliver healing experiences for over 10 years.
All inclusive Tuition Fee:
$4180 twin $4640 single
Secure your place now with a $100 deposit.
Maximum 30 students and you get not one but two teachers!
This is Module 1 of a 5 Module professional Breathwork Practitioner Training but can be taken as a one-off 10 day personal retreat.
Our 5 module training aligns with the profesisonal standardsd to be come a Professional Breathowrk Practitioner under the Australian Breathwork Association.