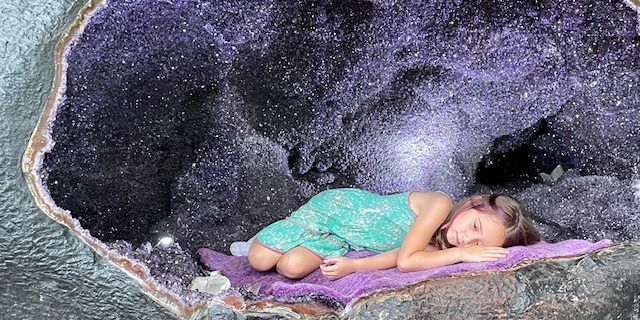 Details
Crystal Awareness classes for youth.
ages 6-15yrs Wednesday's 4:00 – 5:30pm commencing February 2nd 2022
* youth engage inPractices of progressive relaxation meditation, creative visualisation, body scan meditationand self-regulation.
* Work with Crystals to practice mindfulness, learn about the law of attraction, the mind/body/spirit connection and develop intuition.
* Tap into the subconscious mind where all the painful memories are stored, that create unhelpful thoughts, attitudes andbehaviours, to release memories of sorrow, grieving, pain and shift focus upon happy memoriesfreeing them up to be more present with themselves now.
* Art Therapy practices to track negative thinking, practice compassionate self-talk, self-reflect, self-explore, become aware of,process and integrate life experiences.
*Giving youth the freedom to develop emotional expression, practice effective communication, use art to creatively express themselves, gain a strong sense of identity,experience connection, play and experience joyandimprove their ability to learn in school.
With 21 years of experience in workshops, meditation and Art therapy practices, I offer this safe and supportive group.
Are youunsure of wether this group will suit your child?
1. Does your child enjoy Artistic and creative endeavours?
2. Does your child appear to struggle with their emotions?
3. Does your child show an interest in Crystals?
4. Is your childsensitive to the energies of others?
5. has your child experienced being bullied at school?
6. Has there been periods of turmoil, grief, loss and sadness within the family home life?
7. Has your child become addicted to technology?
If you answered yes to any of these questions, then this class is suitable for your child.
It is not necessary for me to know what has been your child's experience, only that he or she is willing to engage in Therapeutic Art practices. You must gain your child's permission to participate.
Helpful questions to gain your child's permission:
1. Would you like to joina Therapeutic Art class?
2. Would you like to learn how to work with crystals?
3. Would you like to try something new?