Cyanotype: The Forgotten Photography Printing Process – Workshop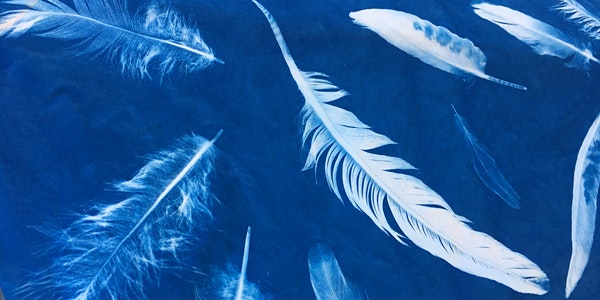 Details
Liked & Shared Photography Series – Learn about the cyanotype printing process and create your own images using this historic process.
Cyanotype: The Forgotten Photography Printing Process is a four hour workshop (including lunch) with Raimond de Weerdt that will teach you the skills and techniques to create your very own cyanotype images using this historic and fascinating process. Every workshop participant will take home a collection of cyanotype prints created in the workshop.
Also known as shadowgraphs or blue prints, this simple process produces prints that are cyan blue.
Without any photographic knowledge or the need for a darkroom, it is possible to create beautiful images with the cyanotype process. Images can be printed not only on paper, but on textiles as well such as silk, linen, cotton and calico. Cyanotypes can be used to create fine art prints, books, handmade cards and wall hangings. Cyanotype prints are archival and will last for many decades.
When: Sunday 29 May 2022, 10:00am – 2:00pm DST.
Cost: $60
Where: Tweed Regional Museum – Murwillumbah
Participants can bring along a range of objects to the workshop to create prints from; for example flowers, leaves and other cuttings from the garden. Materials such as lace and doilies work really well too. All other materials provided.
Bookings essential due to limited capacity. Each booking includes lunch.
About Raimond de Weerdt
Raimond is a practising Photo-Media artist specialising in digital technologies and 19th century photographic practises. He has taught photography for over 15 years at Charles Sturt University in Albury and at Southern Cross University in Lismore. Raimond has been teaching students about the cyanotype process for the last 4 years at institutions such as the Tweed Regional Gallery, the Gympie Regional Art Gallery, Byron School of Art , Royal Queensland Art Society and a number of TAFE campuses. His classes are informative, hands on and a lot of fun.
About Liked & Shared
Liked & Shared is Tweed Regional Museum's first photographic-based exhibition and is a kaleidoscopic window into the past, seen through the lenses of popular local photographers who captured the faces and places of the Tweed for over a century. The exhibition showcases a historically significant and diverse selection of photographs and videos posted on social media over the past 3 years. The breadth of imagery captured includes Tweed Shire's natural wonders, villages and coastal townships, iconic local businesses, early European settlers, war heroes, holidaymakers, community leaders, sporting stars and more.
Subscribe to Museum News to stay up to date on what's happening at Tweed Regional Museum.
The Tweed Regional Museum is a Tweed Shire Council community facility.