EBike Demo Event Murwillumbah | EBB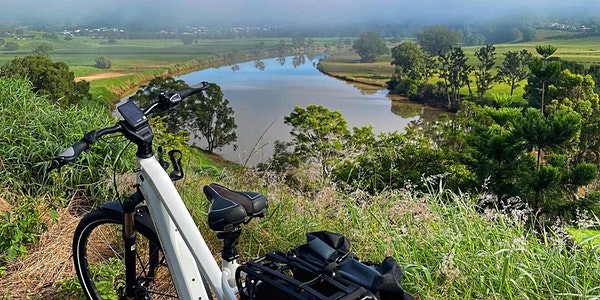 Details
Want to get a top quality e-bike and haven't been able to get to us to try one? We are coming to you! Register now to try in Murwillumbah.
Looking for a more sustainable and healthy way to get around, a more environmentally gentle lifestyle? Want a convenient, cost effective and fun way to get around town with your family or carrying cargo? Or for a way to re-energise your love of cycling with some extra oomph to enjoy and explore this beautiful country?
This is what electric bikes are all about. Come to our EBike Try event in Murwillumbah for a chance to ride these amazing machines.
We will have a selection of our premium ebikes available to try, from some of the world's best brands. Bikes that will last and bikes that offer tremendous long term value (and fun!).
Please register to attend, and let us know what you are most interested in trying. Our range starts from $1,999 and we have something for everyone – for motorhomers, about- towners, rail trail and explorers, downhill junkies…and more. See the link below (just copy and paste the url) to see what we currently have available.
Here's a taste of the types of ebikes that we have available…