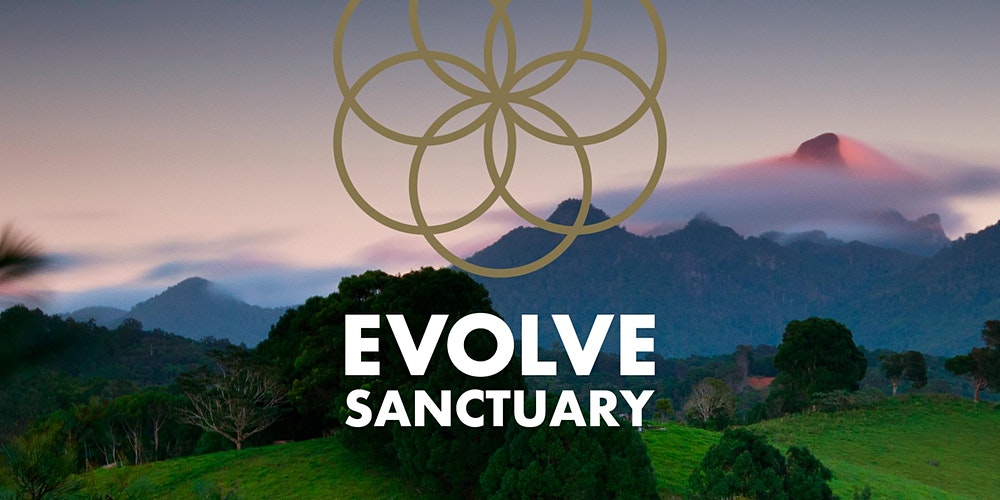 Details
Join Pete, Nic and special guests for a wellness retreat at Evolve Sanctuary, located in the lush rainforest of far north NSW.

About this Event

We are proud to announce the opening of Evolve Sanctuary for our weekend wellness and cooking retreats, located an hours drive inland between Byron Bay and Coolangatta in the lush rainforest hinterland, in the presece of majestic Wolumbin (Mount Warning.)
Evolve santuacty has 6 newly renovated one bedroom cabins, which contain brand new queen sized, eco friendly beds and your own private bathroom. We also have a two bedroom cabin which also features brand new eco friendly queen sized beds and a new bathroom.
Each weekend event we host, we invite our guests to join us on a journey of discovery, and experiencing what we like to call 'an introduction to wellness and self love'.
Our weekend retreats offer our guests to partake in some, or all of the offerings such as, tea ceremony, yoga practice, ice baths, float tank meditation, breathwork, infra red sauna, cooking demonstrations, campfrire conversations, body work treatments, red light treatments, and a whole lot more.
We also invite our guests to just let go, and enjoy the natural surrounds, including our magneisum pool, spring water creek, or you can simply opt in or out, of any of the above offerings.
Our food philopshy is very simple, and based off Pete's last ten years of promoting a paleo/ketogenic approach, which includes the highest quality meat, seafood, fruit, veg, nuts, seeds and eggs. We will be having nourishing communal meals that are based on the above philosophy, and in turn, helping us to support the local farmers and fisherpeople that supply this amazing bounty to us. Vegetarians and vegans will be catered for at all times along with anyone on a carnivore, paleo and keto approach.
The weekend retreats run from 2pm on a friday for check in onwards, and finish at 5pm on the Sunday (2 nights accomodation)
You will recieve the exact address upon confirmation with precise directions and you will have to make your own way to the retreat which is an hour drive from collangatta airport (south west,) an hour and fifteen minutes drive from ballina airport (north west,) 2 hours drive from brisbane airport (south) and approx 25 minutes from the town of murwillumbah.
All food and beverages are included in this price.
We offer this service for adults only, however families, corporates and private groups can also be accommodated very soon. Our official website will up in the very near future, however this is how we are offering the retreat to start the ball rolling for the eager out there.
Map