Gallery Masterclass: Journaling Workshop with Deb Mostert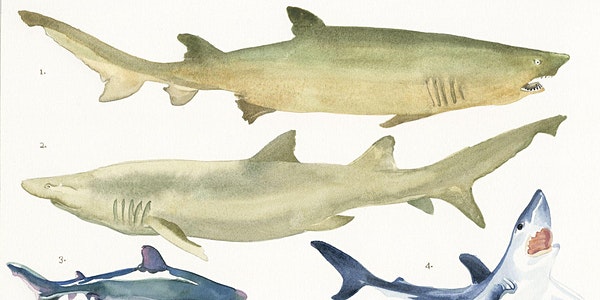 Details
Join Deb Mostert for a one day journaling workshop inspired by the exhibition 'Animal as Object'.
This is a fantastic opportunity to learn drawing and observations techniques, as well as key elements of the journaling process so integral to Deb Mostert's practice. This workshop includes an original drawing from Deb in a beautiful travel sized journal for you to continue to develop at home.
Some experience required. All Materials provided.
This workshop will involve starting a daily habit of nature drawing in the context of a sketchbook. With a simple kit of materials you can carry with you everywhere, you will discover that you can be opportunistic about drawing from the natural world and this can help establish daily creative habits of observation, discovery and wonder.
Participants will run through different drawing exercises, exploring the versatility of pen, ink and watercolour as a fast and fun way to record observations in the natural world, including different types of ink media in soluble and non-soluble options with the addition of quick watercolour washes and glazes. Subject matter will include found natural objects and taxidermy.
This workshop is held in conjunction with Animal as Object on display at Tweed Regional Gallery Friday 6 May to Sunday 16 October 2022.
Deb Mostert is represented by Lorraine Pilgrim.
Please note photographs may be taken at this event for reporting and social media purposes, please advise Gallery staff on arrival if you do not wish to be photographed.
Cancellations
As places are strictly limited due to social distancing measures, if you can no longer attend please cancel your booking by following the link in your booking confirmation email so that others may book their visit.