Let There Be AC/DC The Tribute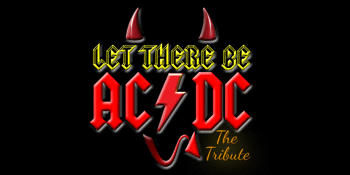 Details
Let There Be AC/DC
A truly world class AC/DC Show that delivers asclose to the real AC/DC experience as possible.Each member of Let There Be AC/DC has beenaddicted to the Greatest Rock Band in the worldfrom a very early age.
Let There Be AC/DC play each and every song notefor note, with incredible high energy andexcellence in execution.Just as it was meant to be!Let there be AC/DCAll the big songs are covered in our show so thereis something for Bon Scott & Brian Johnson fansalike.
Lead vocalist Adam is not only a brilliant worldclass vocalist he has the Bon and Brian Swaggerdown to a T, a true Professional.
Couple this with the might & dynamic ANGUS [JoshOverson] and a blistering brick wall rhythm sectionyou have the closest homage to the Great AC/DC intheir heyday on the planet!.Do not miss this show! For those about to ROCK! We Salute You !