Manifestation Night – Group Meditation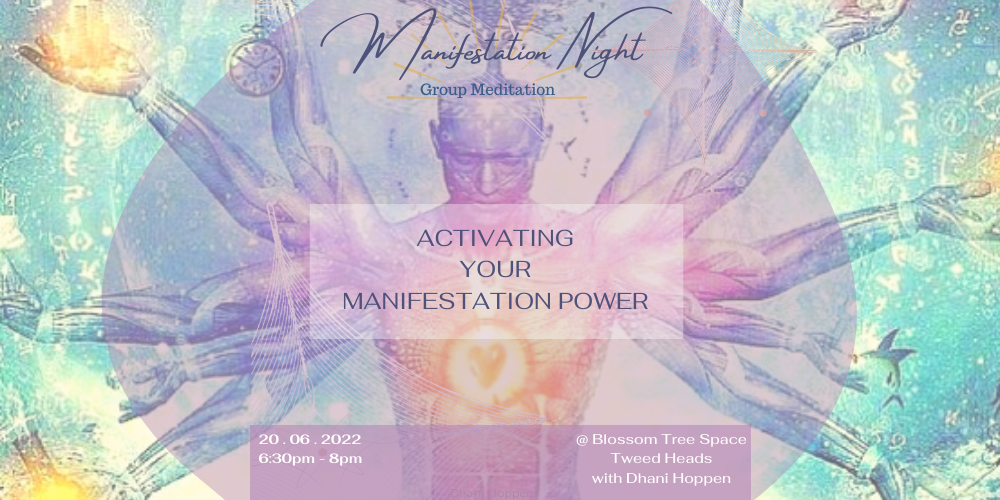 Details
Manifestation Night 
 Group Meditation
We are all Natural Manifestors. We are manifesting 24/7 in our life.
The difference is how consciously you are manifesting and how aware you are of the outcome.
I truly believe that when we embody the magical potential of manifestation and really understand that we are capable of manifesting anything, that we do have this amazing power to create and co-create as we wish. We start experiencing life from another level. the most elevated perspective that it is available for us in this reality for ourselves and collectively!
There are different levels of manifestations and often we partially manifest what we desire. 
Imagine being able to manifest fully, through your true potential and totally in accordance with your heart and soul.
In This Manifestation night series we are going to start to consciously manifest our lives.
* Through the power of meditation, true presence, breath, divine communications and lots of tools to help you to access, integrate and embody the TRUE Manifestor that you are. 
* Each month we will dive deep into a stage of manifestation, connecting and embodying it to manifest with ease and in coherence with your Soul desires and Soul blueprint.
* Each session we will bring the most elevated perspective of each aspect of Manifestation, from our physical level to the quantum frequencies that are here to help you manifest. 
* We will release and deprogram the emotional blockages that are preventing you from manifesting your dreams.
We are very powerful beings and we are even more powerful when we manifest together.
I invite you to join me in this journey to activate and embody your manifestation potential to shift, manifest and create your reality through joy, love and abundance.
Manifestation is also a form to change the world and the more you consciously manifest your life, you help to collectively manifest a better reality for all. Not happy with what you see? Let's change that 😉
20/06 – ACTIVATING YOUR MANIFESTATION POWER
Time: 6:30 – 8:00 pm
Blossom Tree Space 
Investment: $36
*** PLEASE BRING: Yoga mat and a blanket.