Murwillumbah Showground Markets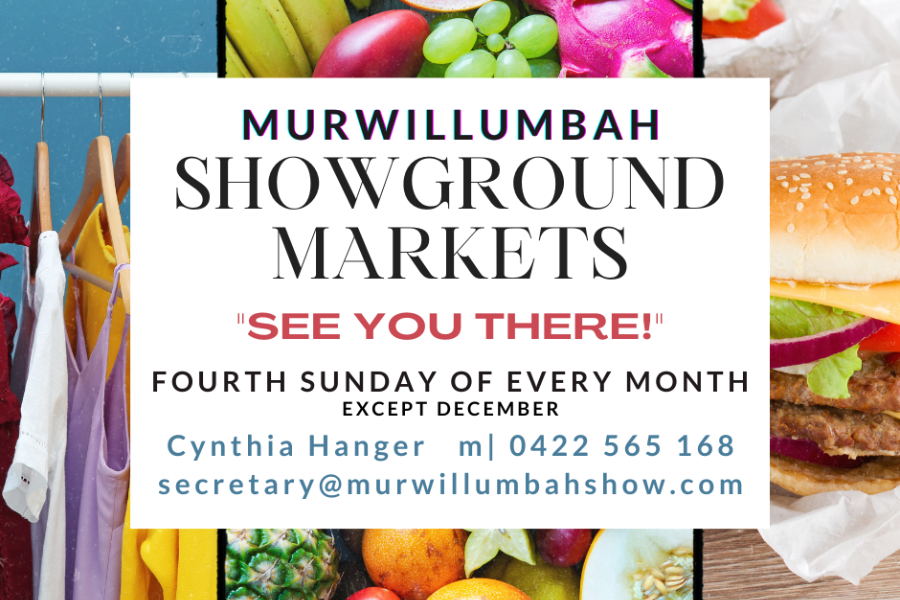 Details
The Murwillumbah Showground Markets are held on the fourth Sunday of every month (except December), at the beautiful Murwillumbah Showgrounds. Access is from Queensland Road. Gates open to Vendors at 5.00 am and to the public at 7.00 am.
Single Site 4m x 4 m $25
Double Site 4m x 8m $35
Food Stall Site $45
Insurance $10
Please contact our Market Co-Ordinator, Cynthia Hanger on 0422 565 168.
TRAS exists to operate the annual Murwillumbah Show, showcasing the best of local agricultural produce, promoting local businesses, offering high level agricultural competition and providing entertainment and education for our town and its visitors.
To do this we must raise money throughout the year, and the monthly Showground Markets are one of our ongoing fundraisers.
If you would like to get involved with this great community organisation, please talk to us!