Pop Up Studio with Linda Kruger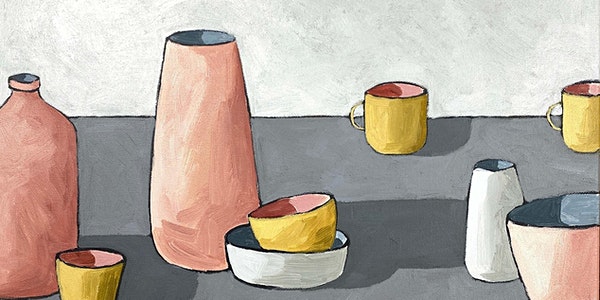 Details
Join Linda Kruger in her pop up studio and create your own collage with materials provided.
Join artist Linda Kruger in the Gallery Foyer for this special Sunday session in conjunction with the exhibition Vessels . Drop in between 10am and 2pm to learn more about the artist's practice in Linda's Pop Up studio. Taking inspiration from the paintings on display, create your own vessel arrangements using collage materials provided.
Limited walk-ins, booking is recommended.
Event Photography
Please note photographs may be taken at this event for reporting and social media purposes, please advise Gallery staff on arrival if you do not wish to be photographed.
Cancellations
As places are strictly limited due to social distancing measures, if you can no longer attend please cancel your booking by following the link in your booking confirmation email so that others may book their visit.