Prince: Purple Revolution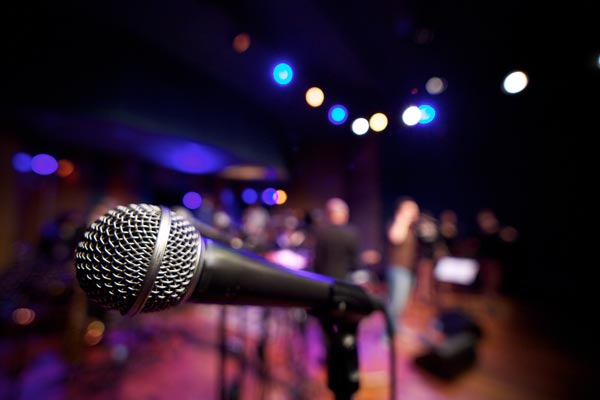 Details
starring Andrew De Silva
In Loving Memory of Prince
Andrew De Silva from 90s R&B sensation CDB and winner of Australias Got Talent, along with some of Australias finest touring stars lead a Purple Revolution. Celebrate life with music in loving memory of our Purple Prince. Whether you know Andrew as the Winner of Australias Got Talent 2012, or from the Multi-Platinum ARIA Award-Winning band CDB, or seem him take the role as new lead singer for Boom Crash Opera, well respected Producer/Artist Andrew is the real deal.
It doesnt get more legendary than the music of Prince. When the iconic performer passed away in 2016, the world mourned the loss of the multi- instrumentalist who was ahead of his time musically. For Australian musician Andrew De Silva, this loss was keenly felt.Undeniablysomething that was meant to be, PurpleRevolution had their first show only acouple of weeks before Prince passed away.
ThePurple Revolution pays homage in a party fashion after all, Prince penned some of the best songs in music history. With tracks such as Little Red Corvette, 1999, Cream, Diamonds & Pearls, I Wanna Be Your Lover and the iconic Purple Rain, audiences are guaranteed to be on their feet from start to finish. Princes hits smashed the Billboard Charts and created memories for generations now Purple Revolution: A Tribute to Prince will endeavor to keep those memoriesalive.
Whether you were a fan of Princes irrevocable style, or only discovered his catalogue after his passing, Purple Revolution is a show for all to enjoy. Jam-packed with hits, the show features guitar virtuoso Simon Hosford (Men At Work, Tommy Emmanuel), Paolo Cecchinelli (Kate Ceberano, Vanessa Amorosi), Rod Bustos (Kate Ceberano, Vanessa Amorosi) and drummer Johnny Salerno (Belinda Carlisle, Jon Stevens).
Twin Towns wraps up the ultimate package! Overnight 4 star accommodation, an evening of first class entertainment and a sumptuous buffet breakfast.
Show + Stay Package




from $348 (2 pax)
Show + Stay packages cannot be booked online. Simply call our friendly reservations team to book your package on 07 5506 6200, or fill out the online enquiry form and we will get back to you.
Please ensure that when booking shows you do so using the Twin Towns authorised ticket office.
Online: www.twintowns.com.au all online sales will be redirected to seatadviser.com to process ticket orders.
Phone: 1800 014 014
In person: Show Bookings and Membership counter at Twin Towns.
If tickets are purchased through other channels you will do so under the independent sellers Terms & Conditions
Twin Towns will not be responsible for any charges or costs incurred.
WE ENCOURAGE YOU TO ONLY PURCHASE SHOW TICKETS FROM THE AUTHORISED TWIN TOWNS TICKET OFFICE