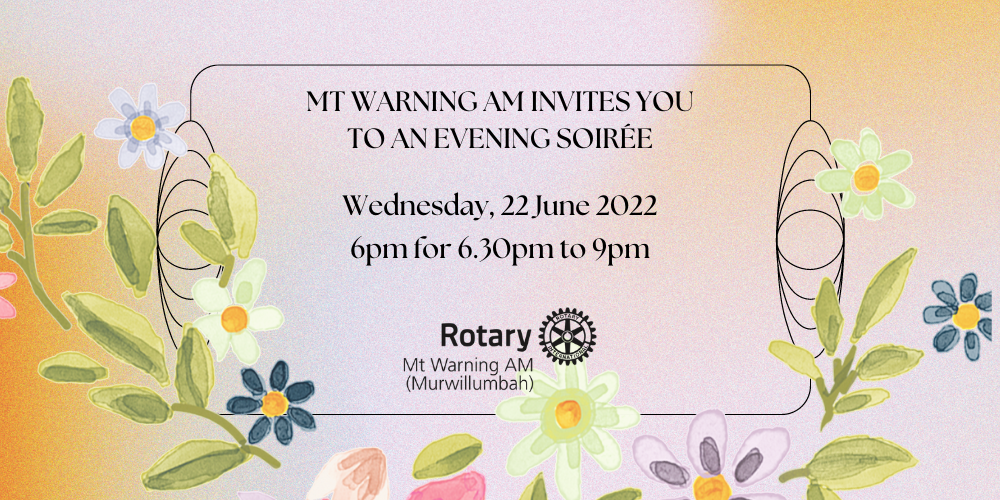 Details
The Rotary Club of Mt Warning AM welcomes Rotarians and their guests to Changeover, when we acknowledge and celebrate our club's extraordinary year of service under the leadership of Jeannie Anderson, and welcome the incoming leadership team.
It's been a very big year, in a number of ways, so this is an opportunity to enjoy some social time, and wonderful entertainment by Chris Pritchard and friends. 
Your ticket price of $30 includes a pizza-for-one and a beverage. When you buy your tickets please select the pizza to suit your palate. Choices are: pumpkin & fetta; chorizo & bocconcini; artichoke & olive; or tomato, bocconcini & basil.
The Citadel has a well stocked licenced bar for further beverage purchases.
Dress code is smart casual, with a touch of "glam"!
Please RSVP by Wednesday 15 June 2022 – by booking your ticket as soon as possible.