School Holiday Survival Skills (Spring)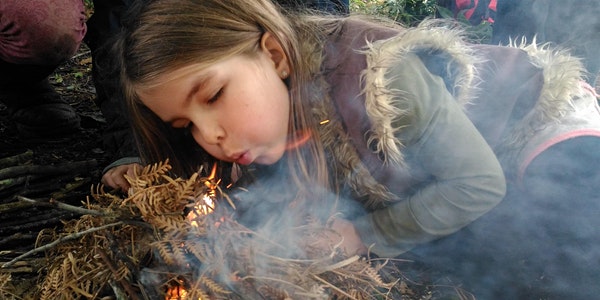 Details
Do the kids go a little wild over the School holidays? Send them our way for our popular Survival skills School Holiday program.
Do the kids go a little wild over the School holidays? 
Send them our way to WILD 1, WILD 2 and the brand new WILD 3. Your kids get to spend time in the bush reconnecting with nature while having a heap of fun, learning new skills and having an awesome ADVENTURE!
Wild 1 – Monday 26th September
Wild 2 – Tuesday 27th September
Wild 3 – 28th September
Wild 1 – Survival Skills. Discover the basics of wilderness survival. What do we need to survive? And how can we source these needs from nature? What do i do if I become lost?
Learn how to find and purify water
Light fire with flint and steel and make fire by friction using a hand drill.
Cook damper over the fire
Make a shelter from natural materials
Discover the art of camouflage
Explore and swim in the beautiful upper reaches of the Tweed river
Learn what equipment to take with you and what to do if you become lost in the bush.
Snake bite treatment and response.
Nature Connection games and more….
Suitable for kids aged 7-14 years.
Wild 2 – Hunter Gatherer We practice skills used daily by ancestral people from all over the world.
Spear making and throwing
Basic wild food foraging
Traditional hunting techniques, trapping and animal tracking methods
Set traps in an attempt to catch fish, eel's and yabbies and then release them back into the river
Look at bird traps, snares and a range of traditional weapons used worldwide by our ancestors
Nature connection and sensory awareness games
A big part of Wild 2 is our spear making activity, your child will be given a comprehensive knife safety lesson. they will then with assistance harvest, de-bark, sharpen and then fire harden their very own spear to keep (if it's ok with parents that is ;))
*No live traps other than catch and release fish traps are used during the day, so no harm whatsoever is done to local fauna.
Suitable for kids aged 7-14 years.
Wild 3 – Orienteering and Leap of Faith (brand new event)
We spend the morning learning how to navigate using a map and compass and then trying our newly learnt skills searching for checkpoints on the new Rewild Orienteering course.
Learn about different map types and features
Compass usage including how to take a bearing and orientate a map using the compass
Pacing and estimating distance
Orienteering course, Small groups then go in search of hidden checkpoint flags using a map and compass and punch there control card once found.
In the afternoon we face our fears by tackling the Leap of Faith. A High ropes activity where the kids attempt to climb up a ladder then onto the tree to a platform 8m off the ground. They then take a "leap of faith" out of the tree in an attempt to catch a trapeze bar suspended in front of them. Multiple attempts allow for a soothing gradual progression to take place and for confidence in the safety system to be developed.
These are kids only events. Drop off at 9 am and pick up at 3 pm.
COST
1 day only $85.00 + booking fee
2 day deal $150 + booking fee
All 3 days Adventure package  $220 + booking fee 
10% discount for Siblings. Use code family10
Your Instructor; Scott is a qualified Outdoor Recreation Instructor, passionate adventurer and adventure sports enthusiast. He hold current Wilderness first aid qualifications and has 19 years experience working in the Outdoor Education industry . All staff have current Working with children checks and first aid certificates. Rewild activities are covered by public liability insurance.
*What to bring: Covered shoes, hat, weather appropriate clothing, a backpack to carry all of your belongings, swimmers a packed lunch and drinking water.