SHOWMEN – The Ultimate Magic Spectacular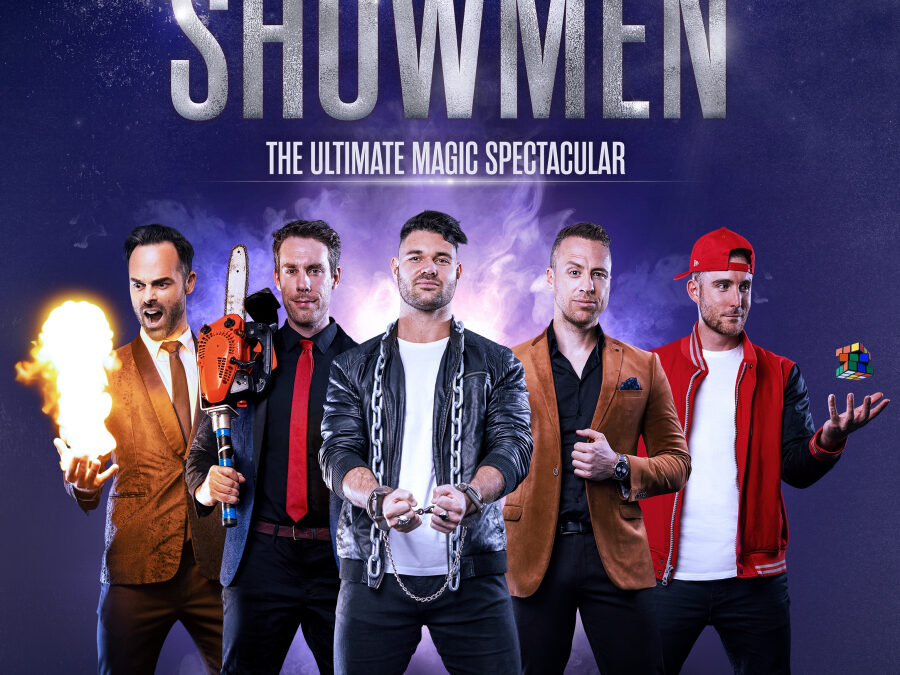 Details
Prepare to experience a jaw dropping spectacle of live magic, illusions and escapes with Showmen at Twin Towns for 2 shows only on Saturday 25th June 2022.
Starring the biggest names in Australian & international magic, together they become the Showmen – a supergroup of conjurers, tricksters, comedians, illusionists, daredevils, dancers and more!
The magic of live entertainment is back, and Showmen presents it in the most spectacular fashion for an unforgettable night of incredible and astounding fun for the whole family.
The show is recommended for adults, teenagers, and children 8 years and up.
Twin Towns wraps up the ultimate package! Overnight 4½ star accommodation, an evening of first class entertainment and a sumptuous breakfast.
Show + Stay Package




from $388.80 (2 pax)
Show + Stay packages cannot be booked online. Simply call our friendly reservations team to book your package on 07 5506 6200, or fill out the online enquiry form and we will get back to you.
Please ensure that when booking shows you do so using the Twin Towns authorised ticket office.
Online: www.twintowns.com.au all online sales will be redirected to seatadviser.com to process ticket orders.
Phone: 1800 014 014
In person: Show Bookings and Membership counter at Twin Towns.
If tickets are purchased through other channels you will do so under the independent sellers Terms & Conditions
Twin Towns will not be responsible for any charges or costs incurred.
WE ENCOURAGE YOU TO ONLY PURCHASE SHOW TICKETS FROM THE AUTHORISED TWIN TOWNS TICKET OFFICE
Tickets
from $59.90