Tweed River Cruise w/Living In The 70s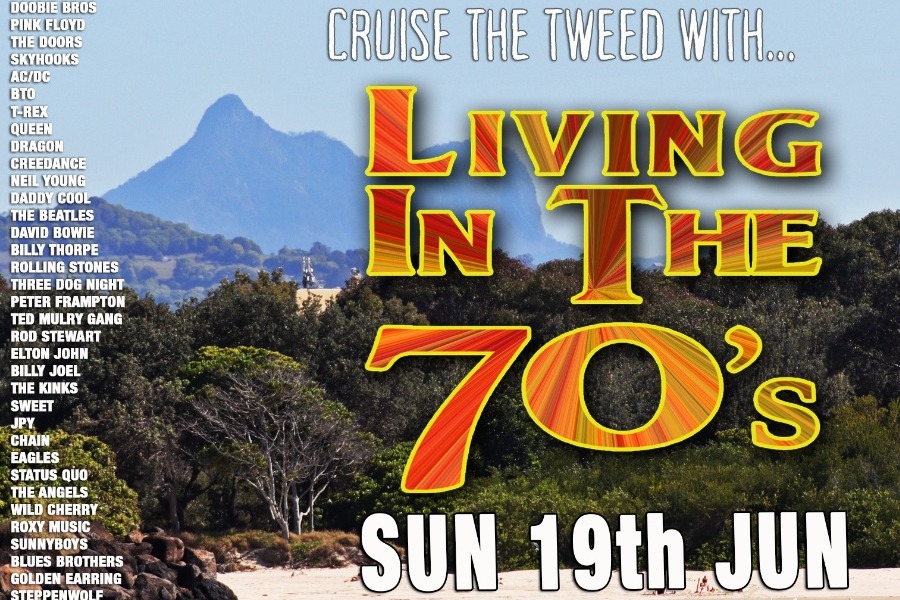 Details
NOW ACCEPTING NSW DISCOVER VOUCHERS
Phone Sales Only: 0418 258 695
Come and cruise the picturesque Tweed River with Living In The 70's, on a fun-filled journey through the greatest era in music history. This is a great way to explore the region and celebrate the music of the 70's. Freely move between the upper and lower decks, plenty of seating and ample room to dance! Food is included; with Standard, Deluxe, GF and Vegan options now available (see below).
The 3.5hr cruise takes in the sights of the beautiful Northern Rivers, all to the soundtrack of the greatest rock, pop and groove hits of the decade. 18+ only event.
A wide variety of beverages are available for purchase from licensed bar onboard.
***Please note NO BYO***
Click links for further details.