Wild 1 & Wild 2 School Holiday Survival Skills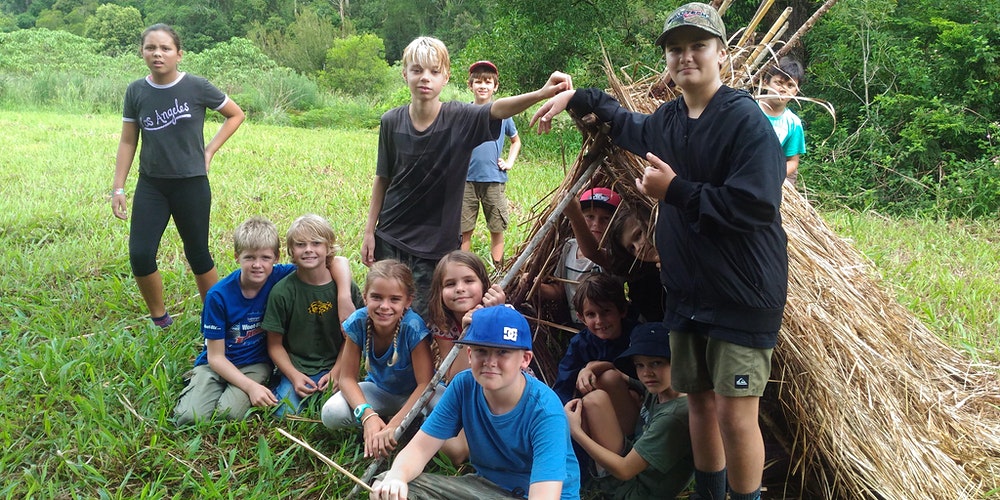 Details
Do the kids go a little wild over the School holidays?
Send them our way for our School Holiday Workshops,WILD 1 & WILD 2-survival skill

About this Event

Do the kids go a little wild over the School holidays?
Send them our way for our School Holiday Workshops,WILD 1 and WILD 2– For a day in the bush reconnecting with nature, having a heap of fun and ADVENTURE!
Wild 1 Discover the basics of wilderness survival. What do we need to survive? And how can we source these needs from nature?
Learn how to find and purify water
Light fire with flint and steel and make fire by friction using a hand drill.
Cook damper over the fire
Make a shelter from natural materials
Learn the art of camouflage
Explore the upper Tweed river
Nature Connection games andmore….
Suitable for kids aged 7-14 years.
Cost Wild 1 $85.00 + booking fee
Wild 2 is all about looking at life skills as opposed to "survival skills". We discover a range of skills used daily by ancestral people from all over the world.
We cover topic's including:-
primitive hunting, trapping and animal tracking methods
We'll try to trap and release fish, eel's and yabbies from the river
look at bird traps, snares and a range of traditional weapons used worldwide by our ancestors
A big part of the day is our spear making activity, your child will be given a comprehensive knife safety lesson. they will then harvest, de-bark, sharpen and then fire harden their very own spear to keep (if it's ok with parents that is ;))*No live traps other than catch and release fish traps are used during the day, so no harm whatsoever is done to local fauna.
Suitable for kids aged 7-14 years.
Cost Wild 2$85.00 + booking fee
These are kids only events. Drop off at 9 am and pick up at 3 pm.
Cost Wild 1$85.00 + booking fee
Cost Wild 2$85.00 + booking fee
BothWild 1 and Wild 2$150 + booking fee
10% discount for Siblings. Use codefamily10
Our Instructors arequalified in Outdoor Recreation and Wilderness first aid and have many years experience working with children.We also have Working with children and National police checks and are covered by public liability insurance.
*What to bring: Covered shoes, hat, weather appropriate clothing, a backpack to carry all of your belongings, swimmers a packed lunch and drinking water.