Start summer with some new Tweed inspo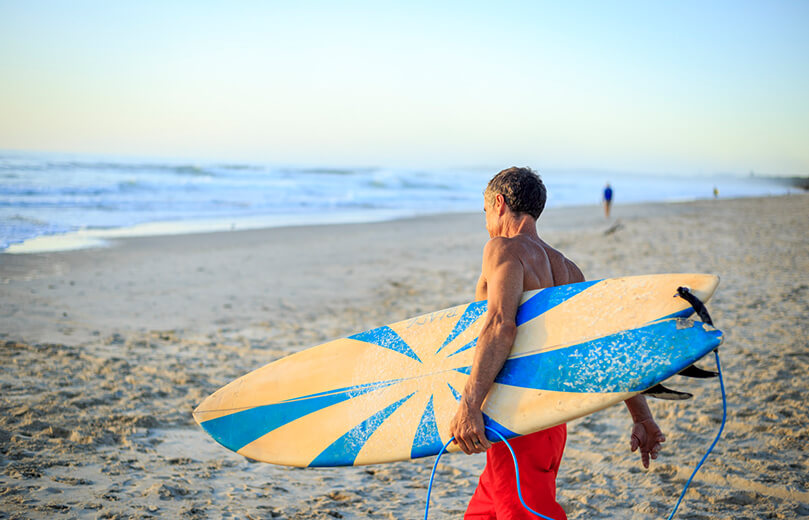 Events are easy with What's On Tweed
Never miss a Tweed event again! A new website bringing together all of the happenings across the Tweed region has just launched, making it easy and handy to plan an eventful holiday.
What's On Tweed, the official events calendar for the region, was developed in partnership by the Tweed Tourism Company and Tweed Shire Council and showcases the Tweed's diverse offerings from fun in the sun, wining and dining to a taste of culture and business networking opportunities.
This bustling one-stop-shop for what's on or coming up across the region highlights markets, music, art and food through to business and sports, and collates inspiration from across a range of sources into one easy-to-read calendar.
Next time you're looking for something to do on the Tweed make sure you visit whatsontweed.com.au and follow What's On Tweed on Facebook facebook.com/whatsontweed.
Escape to nature with new canoe trail map
Grab a paddle and canoe and explore the Tweed's beautiful winding waterways with the new Rous River Canoe Trail Map, guiding exploration along the region's largest and most breathtaking estaurine habitat areas.
Starting from the riverside town of Tumbulgum, the Rous River intersects with the mighty Tweed River and, once on this tranquil river-path, paddlers are surrounded by lush forest, the sounds of myriad birdlife and the feeling of being miles from anywhere.
The eight kilometre return route takes two to three hours to paddle and travels beside mangrove-lined bays, mangrove ferns, hoop pine and rainforest, with views to stunning Mount Warning/Wollumbin in the distance. For the more adventurous there's also a longer 10km one-way paddle from Tumbulgum.
Twitchers will love this trail too with over 60 species of birdlife resident along the paddle, including kingfishers, spoonbills, cormorants, fruit pigeons, honeyeaters, fairy-wrens and lorikeets, along with the resident osprey and white-bellied sea-eagles.
Kayak hire is available at Tumbulgum and canoe/kayak launching is recommended from the Tumbulgum Boat Ramp.
You're fabulous Muriel!
Endeavour Holiday is a modish new stay in Tweed Heads with an origin tale as divine as its impeccably styled interiors. Nestled in a quiet street, just a short step to surf beaches and an abundant boat harbour, Endeavour Holiday comprises two self-contained spaces that are separate but side-by-side, connected like the two good friends that are their namesakes.
Muriel and Mrs Ollie were neighbours living side-by-side on the original property. They loved the Tweed region and were each collectors of beautiful things, and Endeavour Holiday has been created to tell their shared stories and invite visitors to a home-away-from-home holiday in the Tweed.
The two spaces are styled and versed as Muriel – "fresh, light and airy, the perfect place to getaway, come together or simply be." and Miss Ollie – a "little bungalow, the perfect nook to enjoy everything the Tweed has to offer… or do nothing at all."
And the backstory at the heart of Endeavour is fabulous – Muriel was the owner's beloved Grandmother, brought to life memorably on the screen by another family member, film writer and director PJ Hogan.
Take a break in Caba
New to Cabarita Beach and with spacious apartments designed to host family gatherings, milestone events, corporates teams, wedding guests or family gatherings, Caba Break is right in the heart of it all and just steps to one of Australia's most-loved beaches.
Caba Break features four newly renovated and freshly styled boutique apartments that can accommodate up to eight people each.
Holiday-makers travelling in small groups of friends or family members will love the multiple room options and expansive living spaces, spilling out onto lounging balconies where the fresh sea air breezes in, and executive or team planning sessions can be fun and productive with a meeting space at back and break-outs by the beach all in a day's work.
Caba Break is architecturally designed as a synergetic extension of the surrounding, just a 100m stroll to patrolled beaches and to a host of Cabarita shops, cafes and eateries.
Infinity views and rainforest serenity
Imagine a generous infinity pool, a glass of sparkling bubbles and views over rainforest to the majestic Wollumbin Mount Warning, haloed by the setting sun, and you've conjured the Tweed's newest hinterland abode, La Rocher.
Set high on acreage just a short drive from the sweet country town of Uki, La Rocher was envisioned and created as a labour of love and host Graham has left no luxury untended in the 4 cosy architect-designed villas, each with their own uninterrupted view of Wollumbin and the distant Border Ranges.
Serenity, peace and tranquillity are what La Rocher is all about and, for a day of exploration, just a short drive can take you to cheese-makers, friendly country pubs, local craft markets, galleries and generous hinterland cafes.
Take a seat where Italy meets the sea
If you want the definition of 'buonissima' head immediately to the Tweed's latest food offering, the warm and friendly Gallura Italian in Tweed Heads.
Self-defined as coastal, fresh, local and traditional, Gallura brings all the flavours we love about Italian food – seafood, basil, tomato, buffalo mozarella – and packs it all into an intimate, family-feeling and colourfully rendered space.
Drawing inspiration from the Island of Sardinia and the Italian coastline, where respect for local produce has evolved into distinct culinary traditions, head chef Mike Dackiw heroes fresh local seafood, hand-made pasta and innovative Sardinian methods, sourcing produce from the shores of both the Tweed region and Italy.
Co-owners Maki and Mike bring decades of experience and an abundance of passion for Italian fare to this new Tweed offering and all that's left to say is 'mangiamo'!
Enquiries:
Louise Terry | Media & PR
0419 743 143
lterry@thetweed.com.au