PART 2 Strategic planning – bringing your vision to life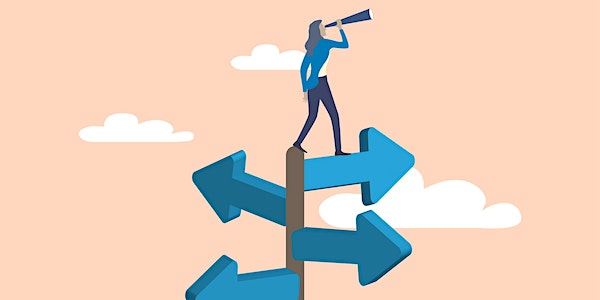 Details
Discover how strategic planning can be the driving force behind your organisation's sustained growth and prosperity.
Transformational strategy for CHSP services
"If you do what you've always done…"
Avoid the mistake of rushing into a planning process, developing a hasty roadmap and then engaging in business-as-usual actions that do not lead to meaningful change.
This two part workshop couples contemporary strategic thinking skills with practical planning processes to revolutionise your strategic or tactical plan.
The workshop series will suit executives, senior leaders and their boards who are considering how best to respond to impending aged care reform and challenging operating conditions.
PART 2 Strategic planning – bringing your vision to life
In the second session Kathie will guide you through the strategic planning process, equipping you with the tools, resources and insights necessary to bring your future vision to life. By participating in this workshop, you will learn how to:
• Clearly define desired outcomes.
• Set achievable goals.
• Prioritise the actions needed to increase your organisation's chances of success.
• Effectively engage with key stakeholders.
• Utilise tools and resources to create practical and engaging plans.
• Make informed decisions that will shape your organisation into the future.
Be part of this transformative experience and discover how strategic planning can be the driving force behind your organisation's sustained growth and prosperity.
About Kathie Heyman
Kathie is a trusted go-to resource with over 25 years of practical hands-on business experience. She provides advice to small businesses and not-for-profits across a range of industries utilising her unique mix of experience in strategy, planning, leadership, human resources, financials and budgeting, systems and processes, marketing and social media, online course creation and membership organisations.
She is passionate about helping people to understand the big questions of why they are in business, what their business does, who they serve and how to develop a workable plan that will lead and guide them so they can make the right decisions for years to come.
Kathie has lived experience working in and for business communities that have been affected by natural disasters (drought and flood). She is an Accredited Business Advisor with the NSW Business Connect program and a volunteer mentor with Inspiring Rare Bird's.
As a lifelong learner, Kathie has a Master of Business Administration, and an Advanced Diploma in Business Management is an accredited Mental Health First Aider, completed training to teach Yoga and completed courses specialising in Online Course Creation and Facebook Marketing.
"Fantastic experience, we undertook a planning process and we're so glad that we chose Kathie, as she led us through the process and mentored and coached both staff and board members to reach a final result that is a great plan for FGV."
Michael ~ Board Member