Blue Knob Hall Gallery and Cafe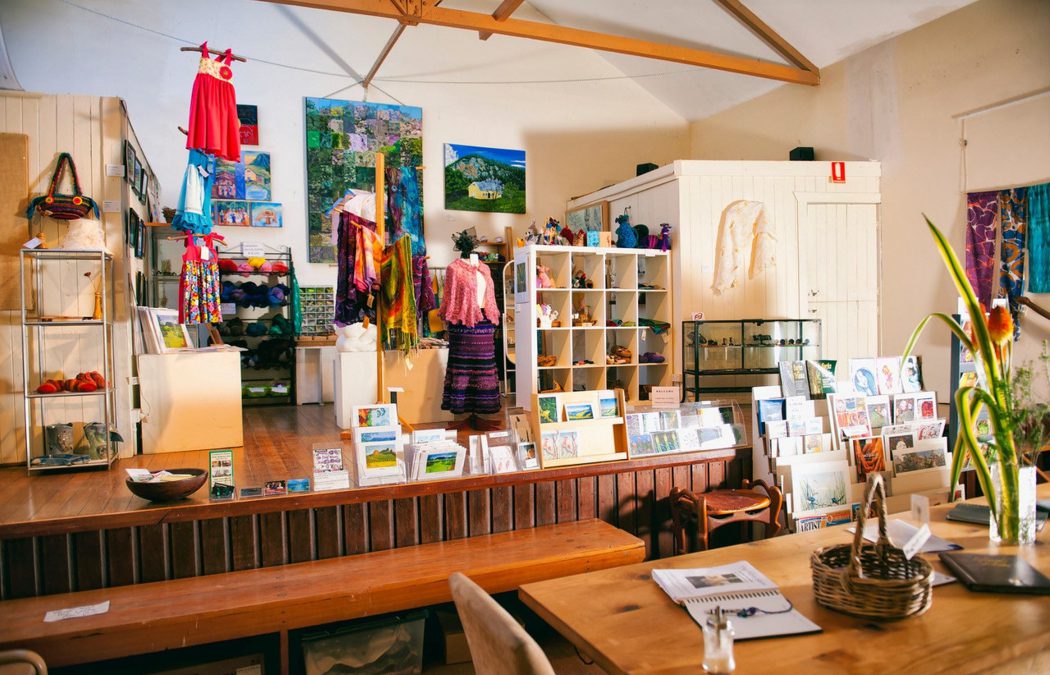 Details
Blue Knob Gallery and Cafe is seven kilometres north of Nimbin and a 30 minute scenic drive from Lismore or Murwillumbah. The Gallery is nestled beneath the sacred landmark of Lillian Rock, next to Blue Knob Mountain. Blue Knob Hall, built in the 1920s by the local community has been transformed into a modern gallery and cafe/restaurant.
The gallery offers a changing exhibition program throughout the year featuring local and invited artists, photography, paintings, sculptures, ceramics, fibre, installations, glassware, wood and jewellery.
A highlight of the galleries calendar of is the Fibre Show which is an annual exhibition of art created using felting techniques.
The cafe is open Thursday to Sunday.