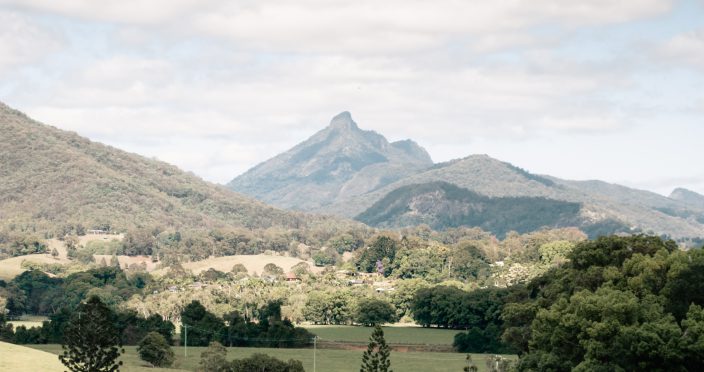 Natural trails of discovery
Home to the distinctive Wollumbin Mount Warning, a remnant central vent of an ancient volcano, Wollumbin National Park is a place of great sacred significance to the Bundjalung indigenous people. Said to mean 'cloud catcher' in the local indigenous language, the peak of Wollumbin rises to a towering height of 1,157m above sea level and is a much-loved landmark by photographers and artists.  
NOTE: Wollumbin National Park is currently closed but its impressive peak can be viewed from a range of vantage points including Cudgen Nature Reserve, Clarrie Hall Dam, Nightcap NP and the Border Ranges NP.