Paddling the Rous River Canoe Trail is a great way to enjoy the Tweed's internationally significant natural environment. The Rous River meets the Tweed River at Tumbulgum and its sheltered waters will make you quickly feel miles from anywhere. and you will be surprised how tranquil it is on the water. A well-planned trip accounting for tidal flow and paddling with the current is especially enjoyable.
Trip planner
Launch at Tumbulgum boat ramp to paddle the 8km round route. Kayak hire and river tours are available from here and it's a quick paddle across the Tweed River into the Rous River, one of the largest estuarine habitat areas in the Tweed.
Take time to make side trips into sheltered mangrove fringed bays and Wobul Creek, which is lined with mangrove ferns, hoop pine and rainforest.
Diverse vegetation communities along the canoe trail support abundant birdlife, so don't forget binoculars and a bird field guide. Over 60 bird species have been recorded in the area by BirdLife Northern Rivers. Kingfishers, spoonbills, cormorants, fruit pigeons, honeyeaters, fairy-wrens and lorikeets are often observed in addition to resident osprey and white-bellied sea-eagles.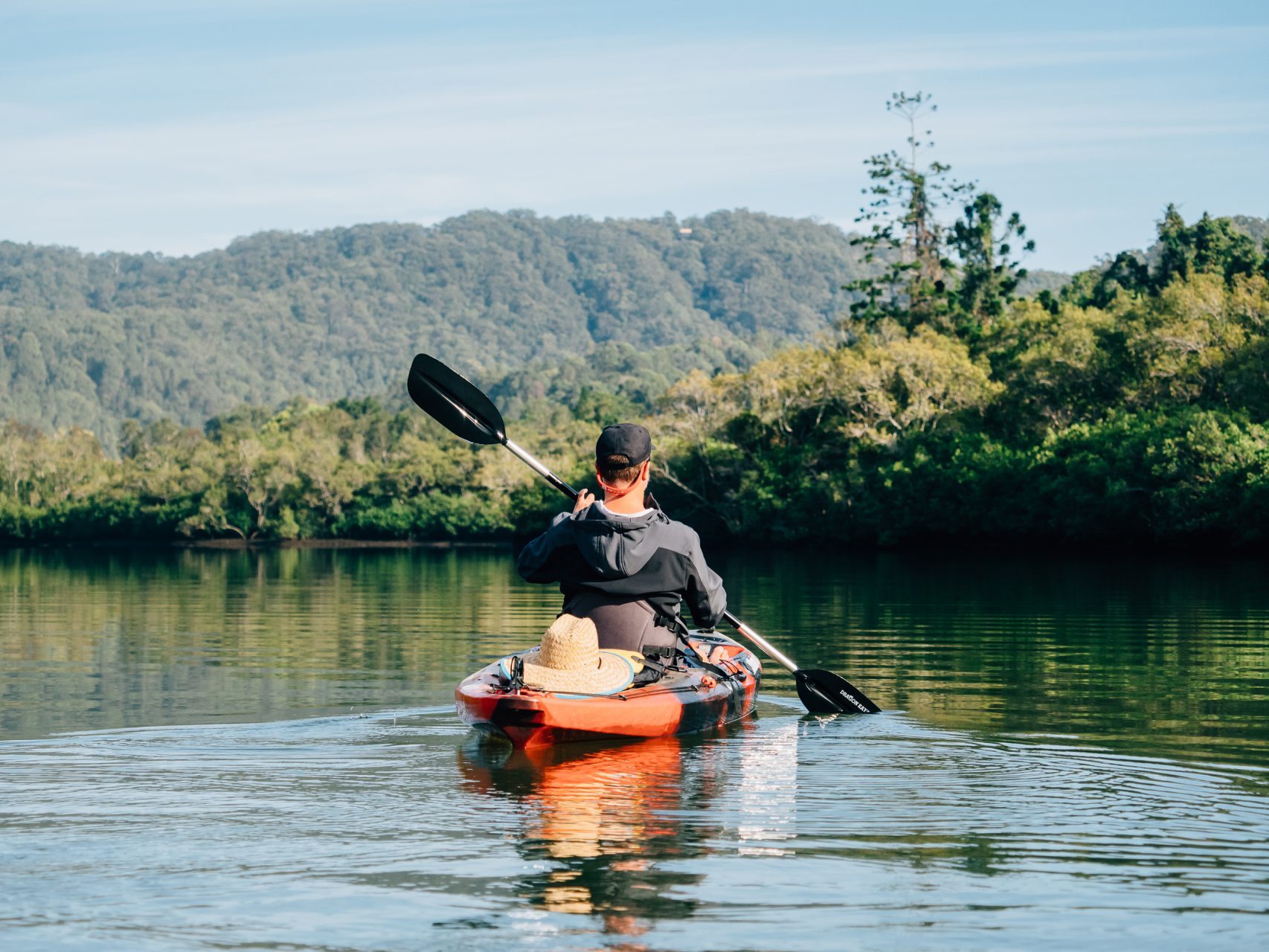 For the more adventurous, try the 10km one way paddle between Tumbulgum and Pat Smith Park on Dungay Creek (a tributary of the Rous River). Pat Smith Park is the only public park along the mid-Rous River estuary and is located at the junction of Dulguigan Road and Urliup Road.
There is no vehicle access to Pat Smith Park, however if you are prepared to carry your canoe 100m through the park, you can start or finish your paddle at this location. Parking is available outside the park on Dulguigan Road.
Why not plan to recover from your canoe adventure with an overnight stay at nearby The Croft Bed and Breakfast or Mistere Urliup.