Perfect timing – Australia's First Wellness Tourism Summit to be held in The Tweed, NSW in 2022
The Tweed is to be the backdrop for Australia's first-ever Wellness Tourism Summit aimed at showcasing the rapid growth and demand in the wellness sector and the opportunities for tourism businesses across Australia.
To be held on October 13 and 14, 2022, the Summit is being convened by Katherine Droga, founder of Droga & co. and chair of the Global Wellness Institute's (GWI) Wellness Tourism Initiative.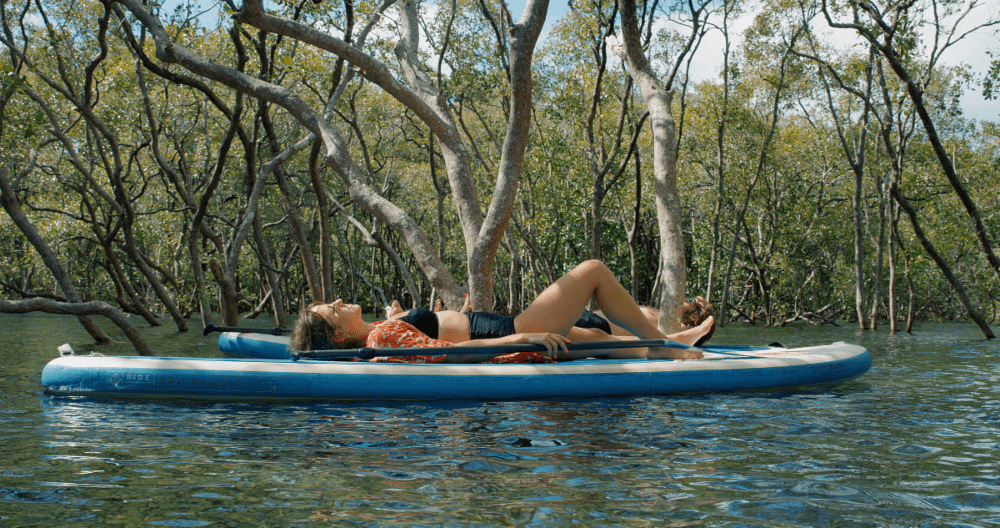 The program has been designed to deep dive into consumer insights and trends and reimagine wellness travel featuring a panel of leading international and local wellness experts.
"The Wellness Tourism Summit will be embracing the theme of Regeneration this year. Wellness tourism can support the wellbeing of not only visitors but local communities, culture, and the environment. Given the recent flood devastation in the Tweed region, we can't think of a better place to host this year's Summit." Founder Katherine Droga said.
And the consumer demand is strong. Globally the wellness tourism sector is forecast to grow by 21% annually to 2025. Research carried out by the GWI and Droga & co. revealed that 52% of Australians intended to take more wellbeing holidays now restrictions have lifted and that 45% of consumers are investing more in their own wellbeing due to the pandemic.
The Summit program is not to be missed. The opening night, Thursday 13 October, will commence with welcome drinks and a chance for delegates to network with industry colleagues and media. Friday 14 October will begin with a complimentary Wake up to Wellness morning activity in The Tweed for delegates followed by the Summit showcase, a full day of wellness travel immersion with talks, collaboration, and panel discussions on the main stage. Over the course of the day, delegates will also be able to sample wellness experiences and network with like-minded businesses within Wellness immersion zones of Nourish, Pamper and Explore from the Summit partners.
The Summit destination partner, the Tweed Tourism Company, is excited to showcase the region's wellness offerings, ranging from coastal to riverside and hinterland settings. Bradley Nardi, GM of the Tweed Tourism Company said that the region is well-known as a leading holiday destination for its food, nature, and adventure offerings, with wellness experiences a natural fit and an apt theme following the many challenges faced by the region in recent times, including devastating bushfires and flooding, on top of COVID impacts.
"We're so pleased to be partnering with Droga & co. to welcome the Summit to The Tweed and look forward to sharing the many wellness stories of our region with delegates, from local food provenance and restorative nature experiences to award-winning spa offerings."
Droga said the Wellness Tourism Summit would be a chance for delegates to connect in person and embrace the opportunities around this growing tourism segment. "COVID-19 has brought wellness travel to the forefront of opportunities for tourism operators. It is no longer seen as a niche area with wellness experiences especially nature-based ones being demanded by consumers worldwide." Droga said.
"During this pandemic we have seen so many new wellness trends take flight. We have seen an explosion in consumer demand for travel that supports your mental wellbeing, also for off grid wellness experiences, regenerative or purposeful travel and a return to cultural and ancient wisdom linked to wellness" continued Droga.
"There's a huge opportunity for operators to tap into the diverse sectors of what wellness travel actually means to the consumer. The Summit will unlock so many insights and opportunities for delegates".
The Wellness Tourism Summit is proudly supported by The Tweed Tourism Company, Destination NSW, Tourism Australia, Well Traveller, Waterlily, HydraFacial, Belgravia Leisure, Spa Vision, Philippines Tourism and Finn Cold Press Juices.
This thought leadership event has been designed for media, tourism operators, destinations, travel distributors, government, wellness suppliers and practitioners.
Early Bird Tickets go on sale today for $495. For more information on the Wellness Tourism Summit and to purchase your ticket head to www.wellnesstourismsummit.com.au
Contact Emily Mills at info@wellnesstourismsummit.com.au