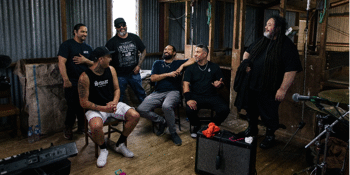 Details
KATCHAFIRE ANNOUNCE ADDITIONAL QLD/NTHN NSW SHOWS IN MAY 2022
New Zealand roots reggae legends Katchafire have announced additional shows in Queensland and Northern New South Wales around their Good Love Festival spot on the Gold Coast in May 2022.
The band members have been spending time in Aotearoa studios recording new music and are looking forward to their first overseas shows since the pandemic began.
They are also heading to the UK and Europe in June/July 2022 and have a North American tour in the pipeline. Katchafire have long been prolific international tourers and 2021 was the first year the band did not tour overseas in over eighteen years.
Not resting on their laurels whilst international borders were closed, Katchafire released two new singles Circle Back and Whaingaroa as well as re-releasing their 100 single from the Legacy album in Te Reo (Mori language) as part of the Waiata Anthems documentary series Karawhiua- and have more new music on the way soon.
WEBSITE http://www.KatchafireOfficial.com
FACEBOOK https://www.facebook.com/KatchafireBand
INSTAGRAM https://www.instagram.com/KatchafireOfficial
SPOTIFY – https://open.spotify.com/artist/786hGmAEXHUeCdKPAj3JIa
YOUTUBE – https://www.youtube.com/KatchafireOfficial
TWITTER http://www.twitter.com/Katchafire
Map