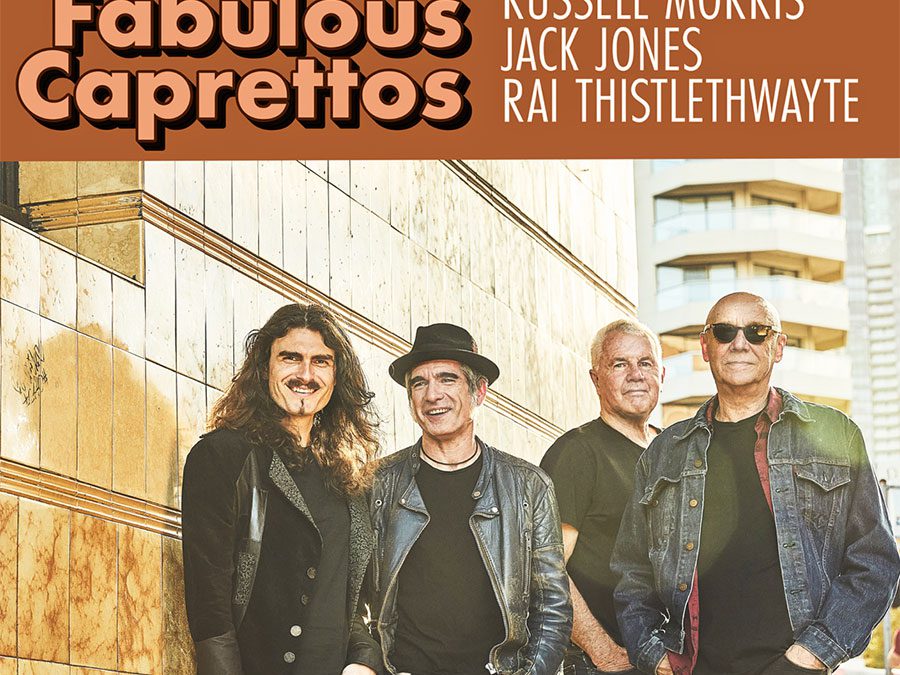 Details
Ticket purchases are subject to change dependent on Government COVID guidelines & regulations at the time of the event.
This may require rescheduling of dates or changes to ticketing configurations if seating is required under government guidelines.
Friends coming together to perform for the first time as a fabulous band.
This performance will be something special as the audience can see & hear all artists performing together on stage for the entire duration of the concert. They will perform their hits/favourites & songs that will only be heard for the first time at the shows.
There will be a souvenir program with Bonus CD available for purchase exclusively at the shows.
DARYL BRAITHWAITE
Right now Daryl Braithwaite is showing no signs of slowing down. Always a fine interpreter of songs, singer/front man/songwriter from his early days with 70s supergroup SHERBET to his highly successful solo career today..
I guess, overall, Im happy I took up singing, says Daryl with his customary modesty. I really am. And, without labouring the point, I think that Ive been very fortunate to have had a lot of help from different people as well. It seems to have come together. Why its lasted this long, I think its because I love it. I love doing it, and I love audiences.
RUSSELL MORRIS
The past 7 years have been an incredible musical journey for both Russell and his fans, fortunate enough to create and release three award winning albums of blues and roots music & the top ten 2019 new Black & Blue Heart album.
JACK JONES
Jack was still a teenager when he found fame in Southern Sons. Southern Sons went on to become one of the most loved Australian bands of the 90s, with hits such as Heart In Danger, Hold Me In Your Arms, You Were There, Always And Ever, One of Australias most talented singers/songwriters and guitarists.
RAI THISTLETHWAYTE
Founding member and singer songwriter for Thirsty Merc and after over a decade of making music, Rai is still as thirsty as ever. Creating & performing a swag of his classic tracks such as 20 Good Reasons, Someday Someday, Mousetrap Heart and In The Summertime.
Twin Towns wraps up the ultimate package! Overnight 4 star accommodation, an evening of first class entertainment and a sumptuous breakfast.
Show + Stay Package




from $tba (2 pax)
Show + Stay packages cannot be booked online. Simply call our friendly reservations team to book your package on 07 5506 6200, or fill out the online enquiry form and we will get back to you.
Please ensure that when booking shows you do so using the Twin Towns authorised ticket office.
Online: www.twintowns.com.au all online sales will be redirected to seatadviser.com to process ticket orders.
Phone: 1800 014 014
In person: Show Bookings and Membership counter at Twin Towns.
If tickets are purchased through other channels you will do so under the independent sellers Terms & Conditions
Twin Towns will not be responsible for any charges or costs incurred.
WE ENCOURAGE YOU TO ONLY PURCHASE SHOW TICKETS FROM THE AUTHORISED TWIN TOWNS TICKET OFFICE