Wilderness Survival basics – Winter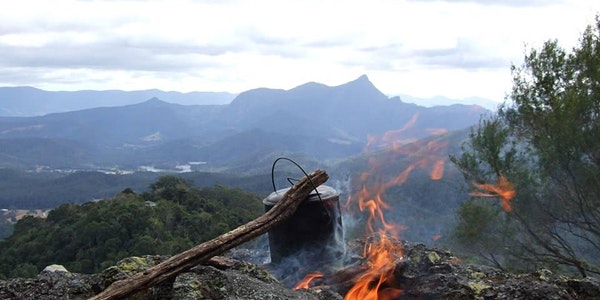 Details
Essential survival skills for the outdoors enthusiast.
This Wilderness Survival basics course will equip you with the skills and knowledge to confidently step out into the wilderness
Do you have the skills or knowledge to be able to survive in the bush if things don't go according to plan? Perhaps you're wanting to upskill so you can confidently venture further off the beaten track.During this hands-on practical workshop you will learn the essentials required to survive, and how to prepare yourself for your wilderness experience. Learn how to reduce risk and discover what equipment you should carry with you when going bush.
What we do over the day
We'll start by stripping it right back to the basics, What do we need to survive? Where can we meet those needs in the natural environment?
Topics covered include
Survival priorities – what comes first? Water, shelter, food and fire?
Emergency Shelters – natural materials and improvised with what's in your bag
Wild edibles and toxic plants
Bush Safety and Risk management
Emergency First aid – including snake bite management
Equipment selection for the Outdoors-what to pack, including safety equipment
Rescue and signalling techniques
Water – where to find it and how do we make it safe to drink
Create fire without matches-modern and traditional techniques
During this hands on practical day where we'll spend the day in the bush putting all the skills into practice.This course is designed to give you the peace of mind and confidence to get outdoors and enjoy nature.
 All the bits and pieces
When: Saturday 13th August 2022
Daily from 9am-4pm
Where: Our property sits near the base of Wollumbin (Mt Warning) in the beautiful Tweed Valley
3034 Kyogle Rd, Kunghur, NSW
2 hrs – Brisbane City
1 hr – Burleigh Heads
50 mins – Byron Bay 
How Much:
$150 for one day.
*Limited positions available. Bookings are essential.
Camping onsite available– We have an onsite camping area with camp kitchen, incl gas cooker, sink and untreated water, compost toilet and hot rainforest shower.
Optional camping available on Friday and Saturday nights $20pp pn
****Book for two or more people (in the same order and receive 10% off your booking ..use the booking code "bringafriend")
Note: no power available at the campground
The funky village of Uki is the nearest town – 14min drive – Small supermarket, cafes, pie shop, pub, petrol and the Bastion Lane espresso bar 
About Me: Scott
Somewhat obsessed with all things adventure and the outdoors. Enthusiastic peak bagger, adventure racer, mountain biker and trail runner, a self diagnosed gear freak with a nack of being prepared for all eventualities. 
19 years experience as a professional outdoor educator, survival instructor, white water guide + more. Former program coordinator and senior instructor for Outward Bound Australia. 
Passionate hiker including 350+kms solo through the Himalaya. 
Proud father of a my 4 kids with a deep love of the natural world.