48 Family-Friendly Hours in Tyalgum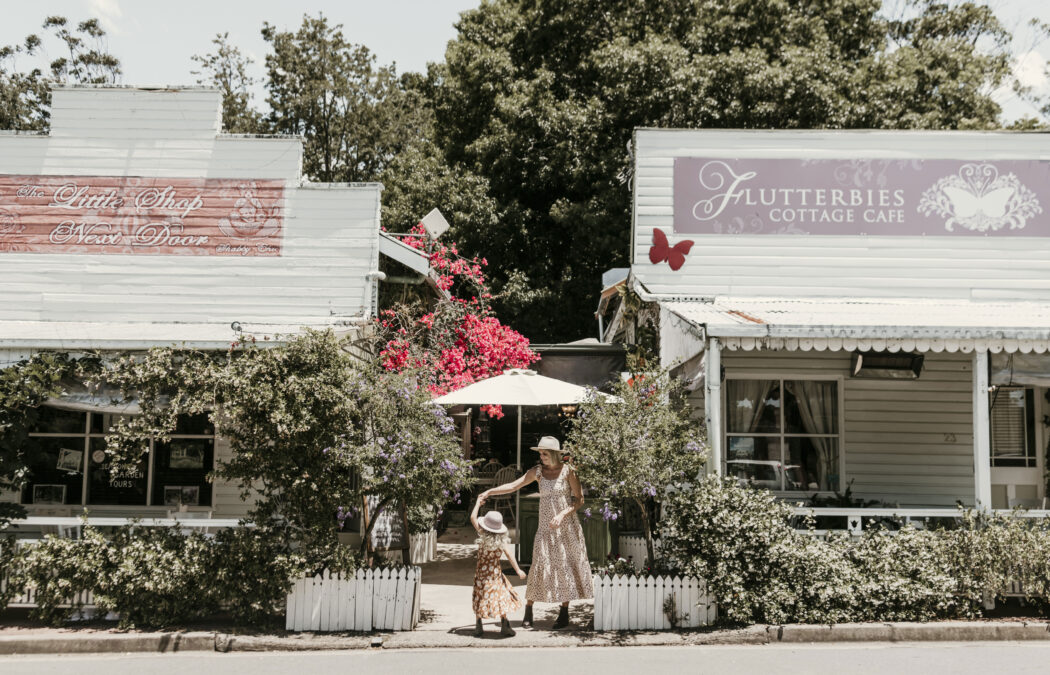 48 FAMILY-FRIENDLY HOURS IN TYALGUM
Curving through the undulating landscape of the Tweed Valley, alongside the clear waters of the Oxley River, you are rewarded with ever-changing views of Wollumbin Mount Warning as you round its many sides. All this peace has prepared you well for the tranquility of Tyalgum, but don't be fooled – there is a lot going on in this tiny town, for all ages. There are so many local enterprises and experiences it will take you all day, and then some, to explore all that awaits on the main stretch of Coolman Street, just a 4 minute end-to-end stroll.

Day One – Friday
First up, hit Marketta Lane, a vibrant art and retail precinct that is home to a bounty of food, drink and retail stores. Find our own stores to browse, from a hand-crafted jewellery store and a nook filled with book shelves to a children's corner alive with fairy gold, toys and cosy armchairs for reading.
All this browsing and buying has built an appetite so head to Flutterbies Cottage Cafe and settle in to enjoy their award-winning high tea – a must-do on any Tyalgum visit. Flutterbies also serves up sumptuous meals in an elegant heritage building or under dappled light in the gardens. Just down the way, the Tyalgum General Store is also in sight, packed with locally made artisan foods and fresh-picked produce, along with breakfast and lunch tastes.
Check in to your lodgings at the luxurious country comfort of Selah Valley, a short drive from Tyalgum village to refresh and recline on the verandah as the sun sets to the west.
Later, have a fun night out with the local Tyalgum community at the weekly Friday night wood-fired pizza and live music session at Flutterbucks Pizzeria.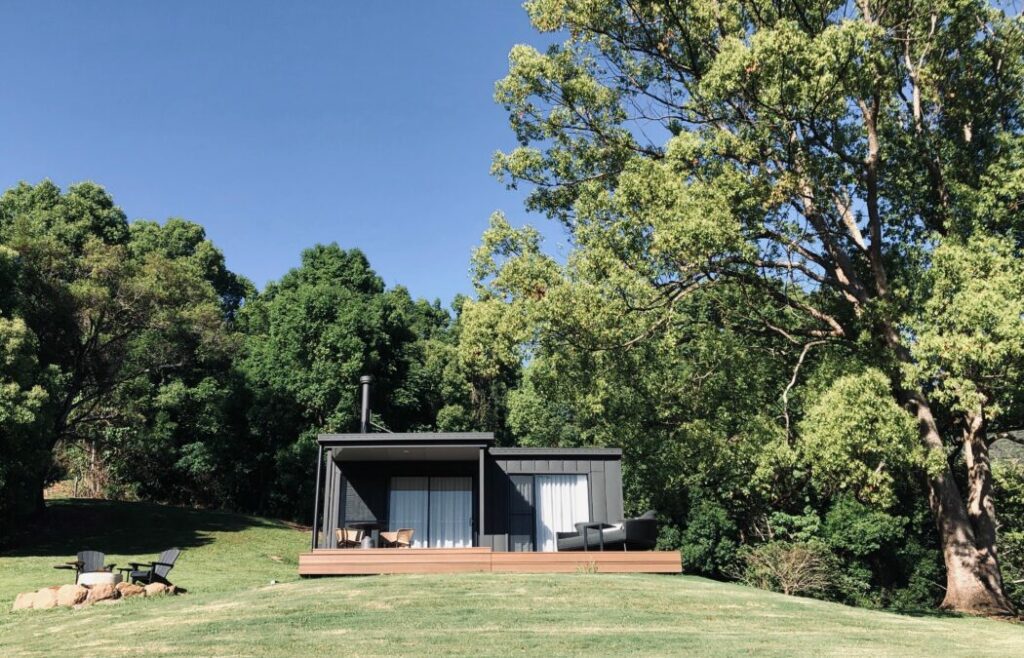 Day Two – Saturday
Get amongst the hum and buzz of the monthly Saturday morning Tyalgum Village Markets where you'll find endless creativity and inspiration from local artists and craftspeople, artisan small-batch food and drinks crafters, fresh local produce, garden plants and eco-lifestyle products.
The market vibe extends down to the Tyalgum General Store at Stump Corner with crafters, music, food, a kids space and good vibes in large doses.
Enjoy a traditional country-town feed at the recently refurbished Tyalgum Hotel, a 1926 pub with great food, a pool and plenty of space for the kids to play.
Quench your thirst with an irresistible gelato, crafted by Italian master maker Valentino at his Tyalgum Gelato Store, where the flavours of Italy come to life on the main street of Tyalgum.
If you've timed your visit with a Saturday night performance of song, music or dance at the Tyalgum Community Hall you're in for a treat.
This heritage listed hall has hosted performances since it was built in 1908, with annual events including the Tyalgum Music Festival and the Tyalgum Dance Spectacular, each features on the national arts calendar.