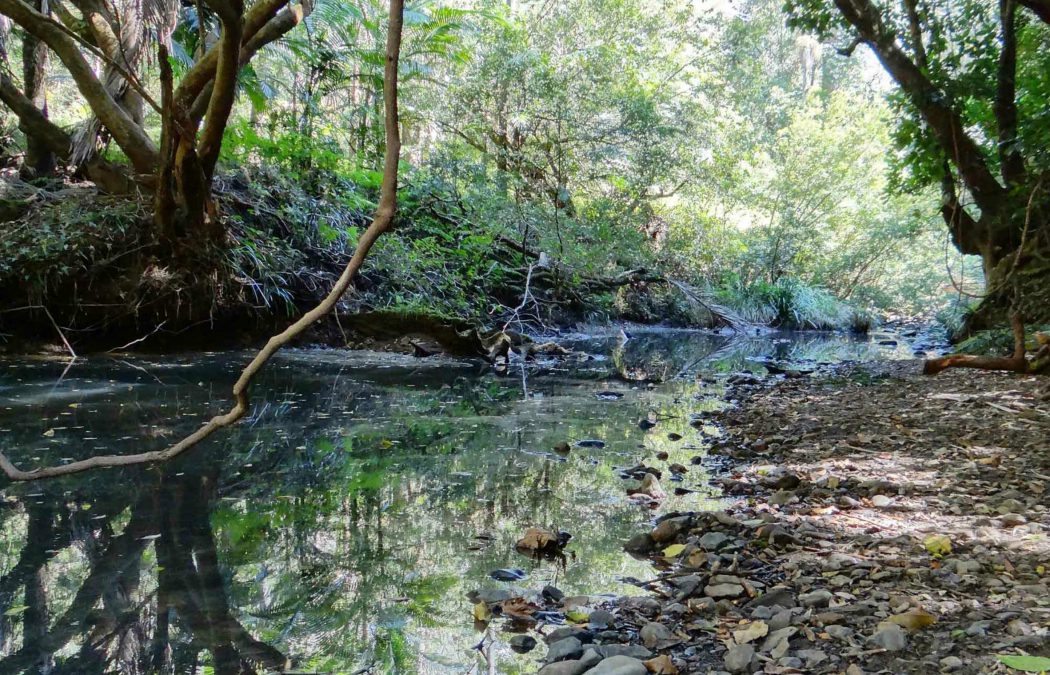 Details
Near Murwillumbah and Tweed Heads, Mebbin National Park is a paradise for nature-lovers. Its a significant nature conservation area, which protects an important part of the Tweed landscape while also serving as a vital habitat link between the World Heritage areas of Wollumbin and Border Ranges national parks. A large portion of the park is dry eucalypt forest, with some rainforest and a small section of old growth forest.
Explore the parks lush environment by following Byrrill Creek walking track through sub-tropical rainforest and fig trees. Or, enjoy mountain biking or horseback riding along the trails that wind under towering eucalyptus trees.
Along your way, be sure to keep your eyes open for glimpses of some of the parks rare, threatened species, such as large owls, lace monitor lizards, glossy black-cockatoos, and red-legged pademelons. The endangered giant barred frog is rarely seen, but may be heard calling out across the park on hot summer nights.
**To keep visitors safe ALL camping in NSW national parks now requires a booking. For day visitors, please plan ahead and visit outside of peak periods (11 am and 2 pm). Check park alerts and visit COVID-19 updates for more information before visiting any park **