Learn more about the people, places, events and stories of the Tweed and discover how these past moments have shaped our present. From a proud Indigenous culture to the drama of ancient landscapes and from heritage towns to evolving trades, there are tales aplenty to be told and heard in the Tweed.
Follow our trail to Tweed cultural enlightenment on a 3 day journey that takes you deep into bygone days and a land as old as time itself.
Trip planner
Day 1 – Indigenous stories to Art Deco streets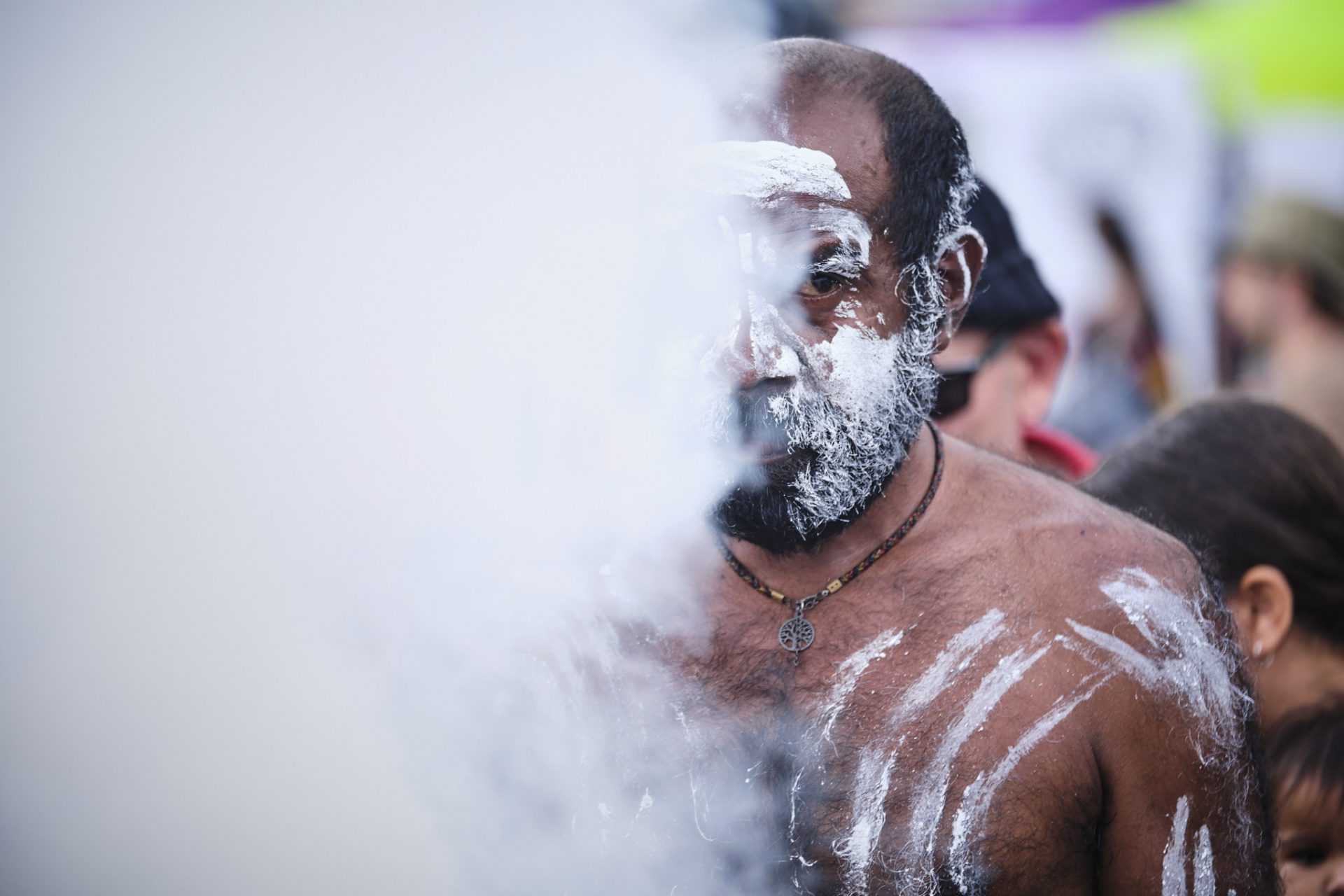 Begin at the beginning and gain an appreciation for the region's Indigenous peoples with a visit to the Minjungbal Aboriginal Cultural Centre in Tweed Heads. Operated by the local Aboriginal community, the centre's exhibits, tours, art and occasional performances will ground you in knowledge of our respected cultural core. Check ahead for opening times.
Before heading inland, also call into the Tweed Regional Museum's smaller branch at Tweed Heads, housed in the area's original Court House and built in 1926.
Follow the Tweed River, carved from the long-ago flow of an ancient shield volcano, to Tumbulgum. Enjoy lunch at the Tumbulgum Tavern, the area's first licensed pub built in 1870, or at the picturesque House of Gabriel, set on Riverside Drive. The flavour-filled restaurant feels right at home in what was a local bakery and confectionary store over 120 years ago.
Here too, overlooking the Tweed River, is a tribute to Faith Bandler (nee Mussing) who grew up in Murwillumbah. Recognised with an Order of Australia, declared a living treasure by the National Trust and presented with a peace award by Nelson Mandela, Faith was a campaigner for human rights whose persistence led to the inclusion of Aboriginal Australians in the census from 1967, giving long-awaited recognition and the right to vote.
Round out your day of immersive learning with a self-guided walk, Facade, that leads you through the stunning Art Deco streets of Murwillumbah. Decimated at the turn of the century by fire, the town was rebuilt in the style of the time, with pressed metal and sunburst ceilings, lead light windows and curved edge walls, all standing the test of time.
One of these enduring features is the recently restored 1932 Imperial Hotel where you can rest overnight and replenish in the warm bistro, refurbished to its original splendour.
Day 2 – Ancient land, living culture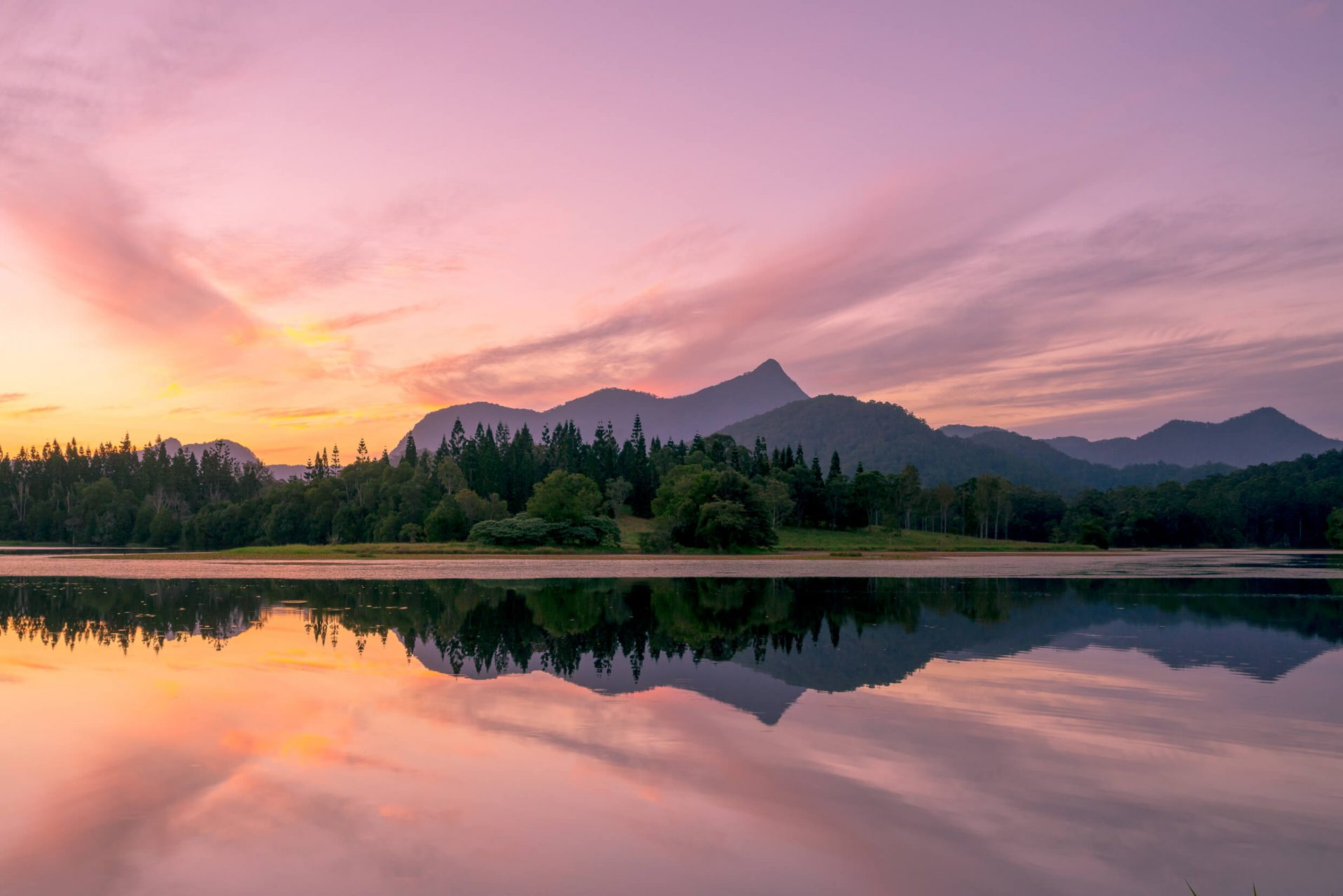 Take your pick of breakfast menus in old school spaces, including the fun Austral Cafe or a 1970s vibe at retro cafe, Keith.
First on the to-do list today is a visit to the keeping place for our many stories, the Tweed Regional Museum, itself housed in an historic 1915 art deco building. Take time to soak in the centuries, from Aboriginal culture and geological evolution to tales of shipwrecks and farming the land.
Don't miss the Museum's Land|Life|Culture exhibition which celebrates the Tweed's incredible landscapes, including animation that captures the collapse of an ancient shield volcano millions of years ago, leaving low plains and towering mountain edges in its wake.
Before leaving the Museum, grab a copy of the Uki Village Centre Heritage Walk and set off south along Kyogle Road.
On your way to Uki, pop in to the Tweed Regional Gallery, in particular to visit the Margaret Olley Art Centre and learn about the much-loved Australian painter's Sydney life and personal connection to the Northern Rivers region.
Following the flow of the Tweed River and with Wollumbin Mount Warning ever present, arrive in Uki and step your way along the Heritage Walk which unearths the history behind the main street's many original buildings, many dating back to the early 1900s.
Overnight nearby at your choice of forested villa, country cabin or cosy rainforest retreat.
Day 3 – Vintage gold around every corner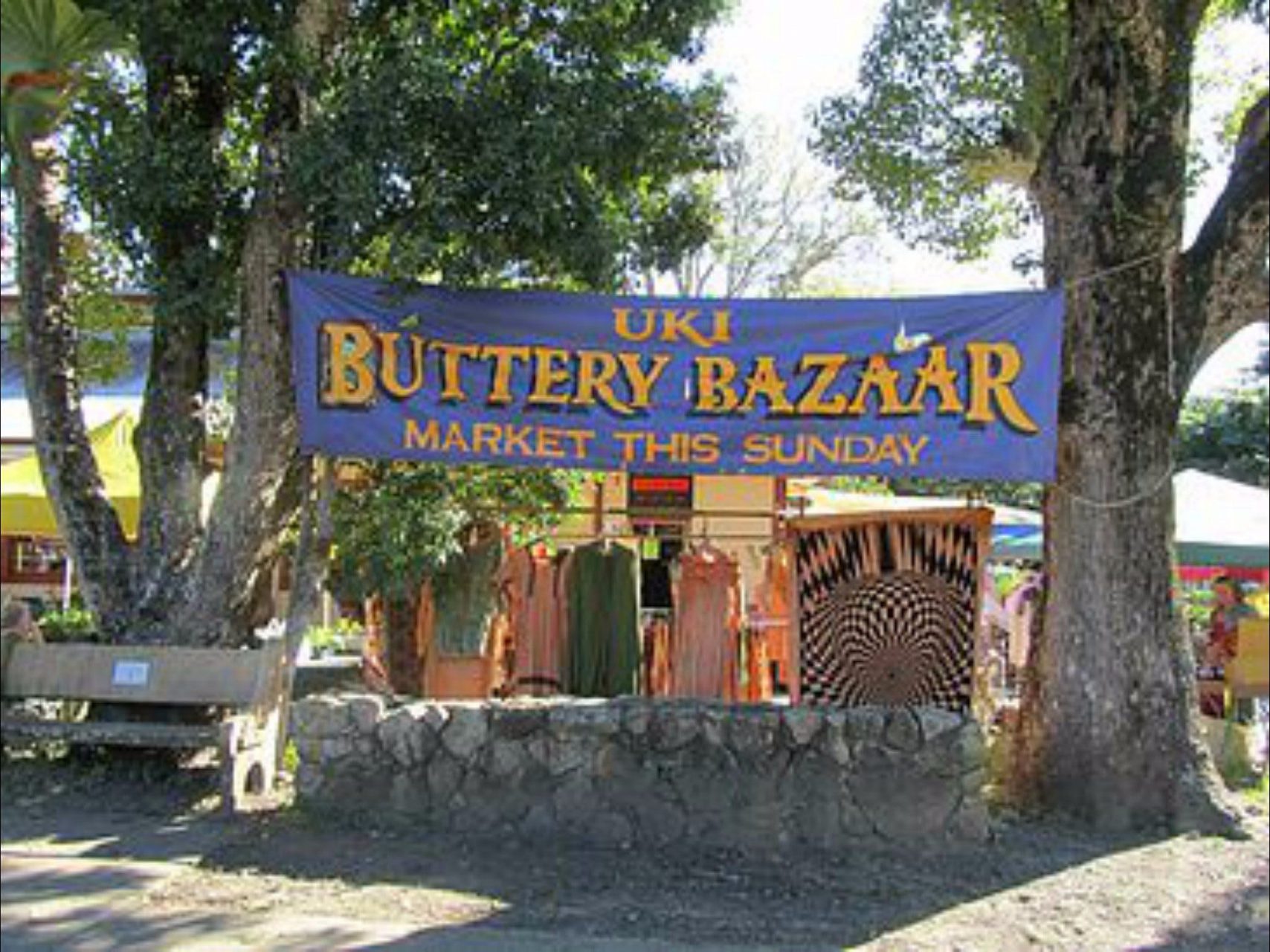 Warm up your day with a visit to Bastion Lane Espresso and Art Post Uki, set in a 1909 heritage listed Post Office on Uki's main street, where roasted beans and coffee brews blend with uplifting art, postal services and local morning chatter.
Delve deeper into the area's back-stories at the Tweed Regional Museum's Uki branch (call ahead to check on opening times) on Kyogle Road to learn how the town evolved.
Said to take its name from the local Aboriginal word for 'bandicoot', Uki was built largely on dairy farming with Norco's Butter Factory opening in 1910 and still standing today as host to the popular Bazaar Markets. Also in town were blacksmiths, a coachbuilder, tinsmith, bootmaker and more, harking back to the halcyon days of lost trades.
A must for history buffs and vintage tragics alike is a visit to Heath's Old Wares & Collectables in Burringbar, a 20 minute drive from Uki along Smiths Creek Road via Stokers Siding.
Set on the main street, Broadway, Heath's is a magnet for antique-lovers with literal wall-to-wall and floor-to-ceiling treasures. Prepare for a lengthy fossick to complete your Tweed heritage adventure!