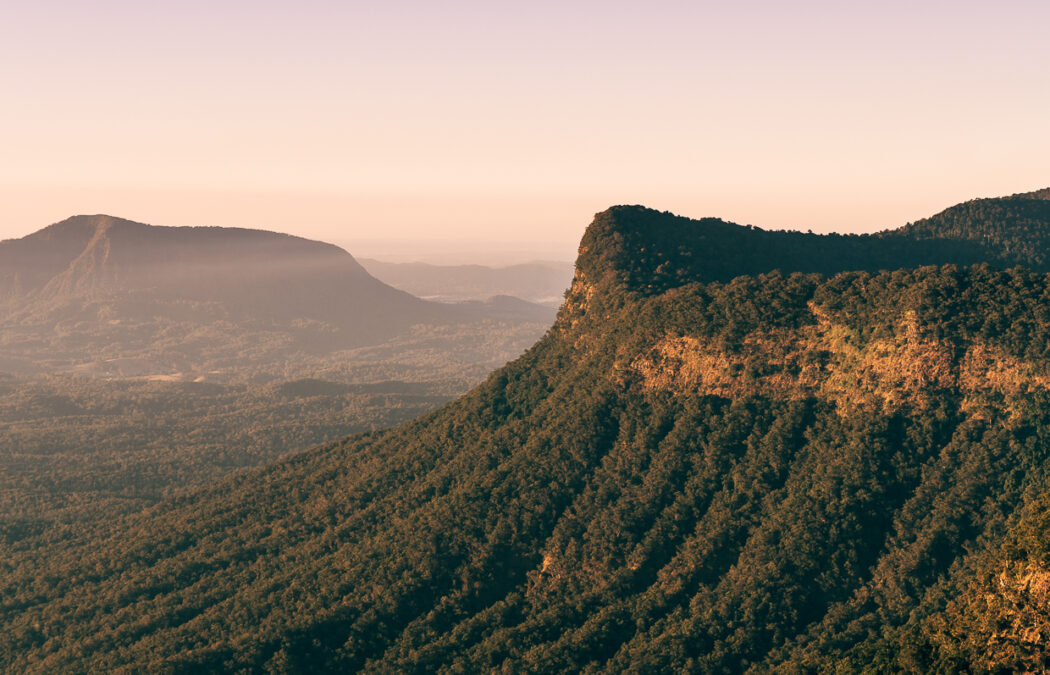 This drive is an absolute must! It features spectacular rainforests, unforgettable vistas of Wollumbin Mount Warning and the gorgeous green caldera.
Take in a mosaic of farmland and the deep green of rainforest, backdropped by the distinctive peak of Mount Warning. The Antarctic Beech picnic area has views over the Lost World Wilderness. A highlight is the breathtaking view from the Pinnacle Lookout on the rim of the great caldera, at 919m above sea level.
Trip planner
This drive takes you into the Border Ranges National Park with spectacular views, waterfalls, sparkling creeks and rugged ridges across both New South Wales and Queensland.
The Border Ranges National Park has two entrances – one at the western section (via Wiangaree) and the other at the southern section (via Wadeville). An entry fees does apply and you can find out how to join a personalised or group day tour of the National Park as well.
Dust off your binoculars and go bird watching or search for Red Cedar trees, believed to be over 1000 years old.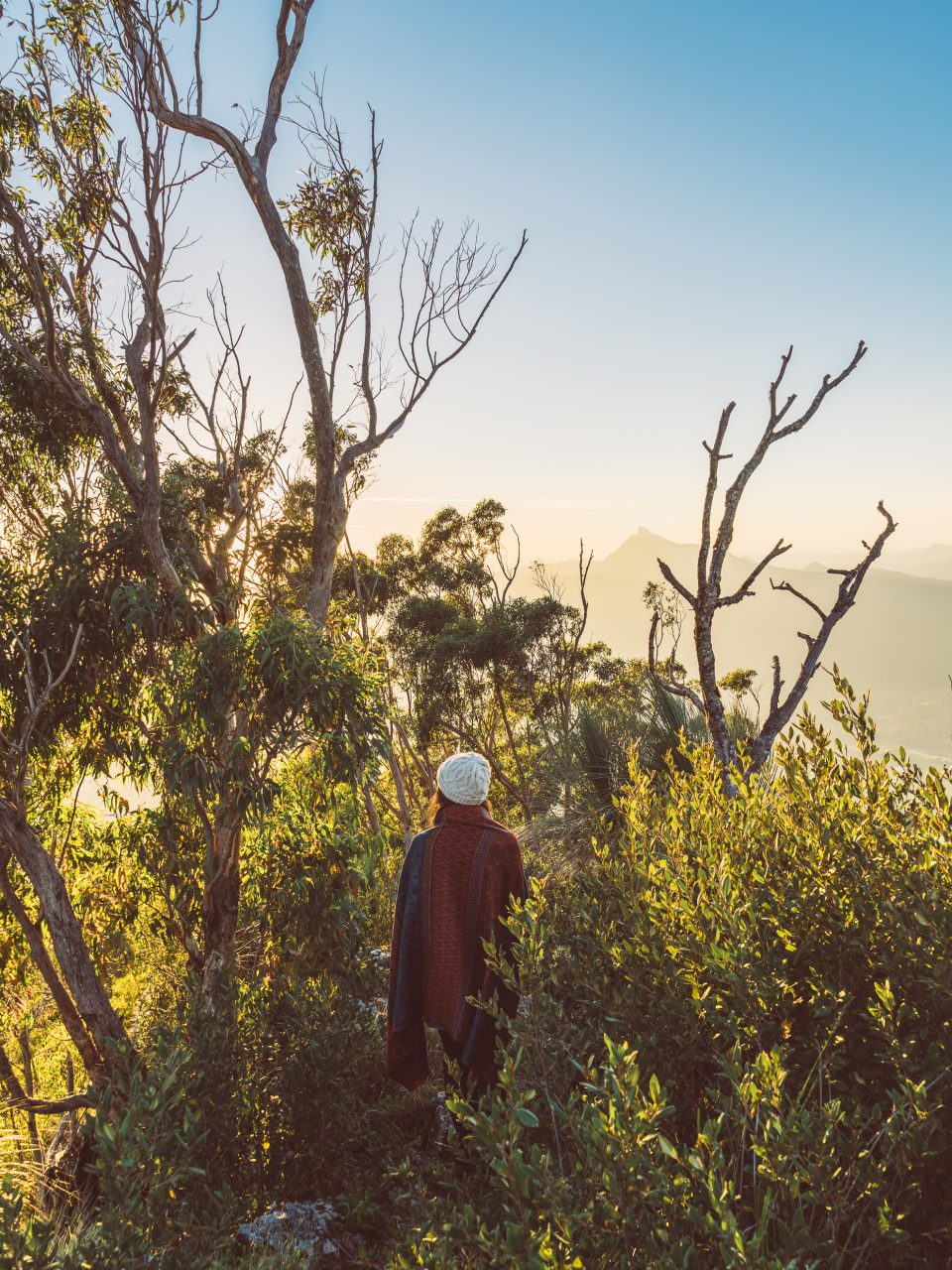 At Kyogle, pick up a Border Ranges brochure from the Kyogle Visitor Information Centre. From there, head north to Wiangaree and turn right into Lynches Creek Road which then becomes Simes Road.
Turn right onto Tweed Range Scenic Drive which traverses the Border Ranges National Park (44km of all-weather gravel road). Follow the road through the park, take a stroll through the rainforest and enjoy a picnic. Concluding the journey, depart through the southern entrance which will bring you onto Murwillumbah-Kyogle Road.
Click here for more details on The Rainforest Way – Tweed Range Scenic Drive