Immersive arts and inspiring makers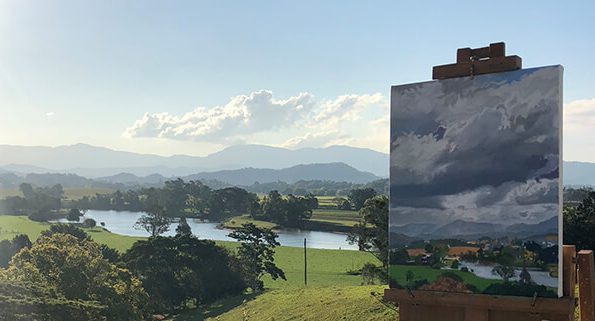 Inspired by the Tweed's dramatic landscapes and abundance of good life, creative people have been drawn here for many years to live and work, creating a rich and inviting artistic scene. With so many makers, musicians, artists and artisans on hand, it's easy to get your fix of the arts whether viewing, learning or seeking a take-home piece.
Take a 3 day journey into the Tweed's artistic landscape that will continue to inspire and enrich for many days ahead.
Trip planner
Day 1 – Gallery hops and national treasures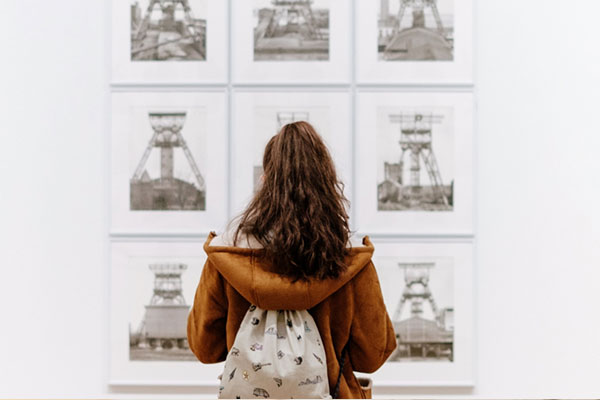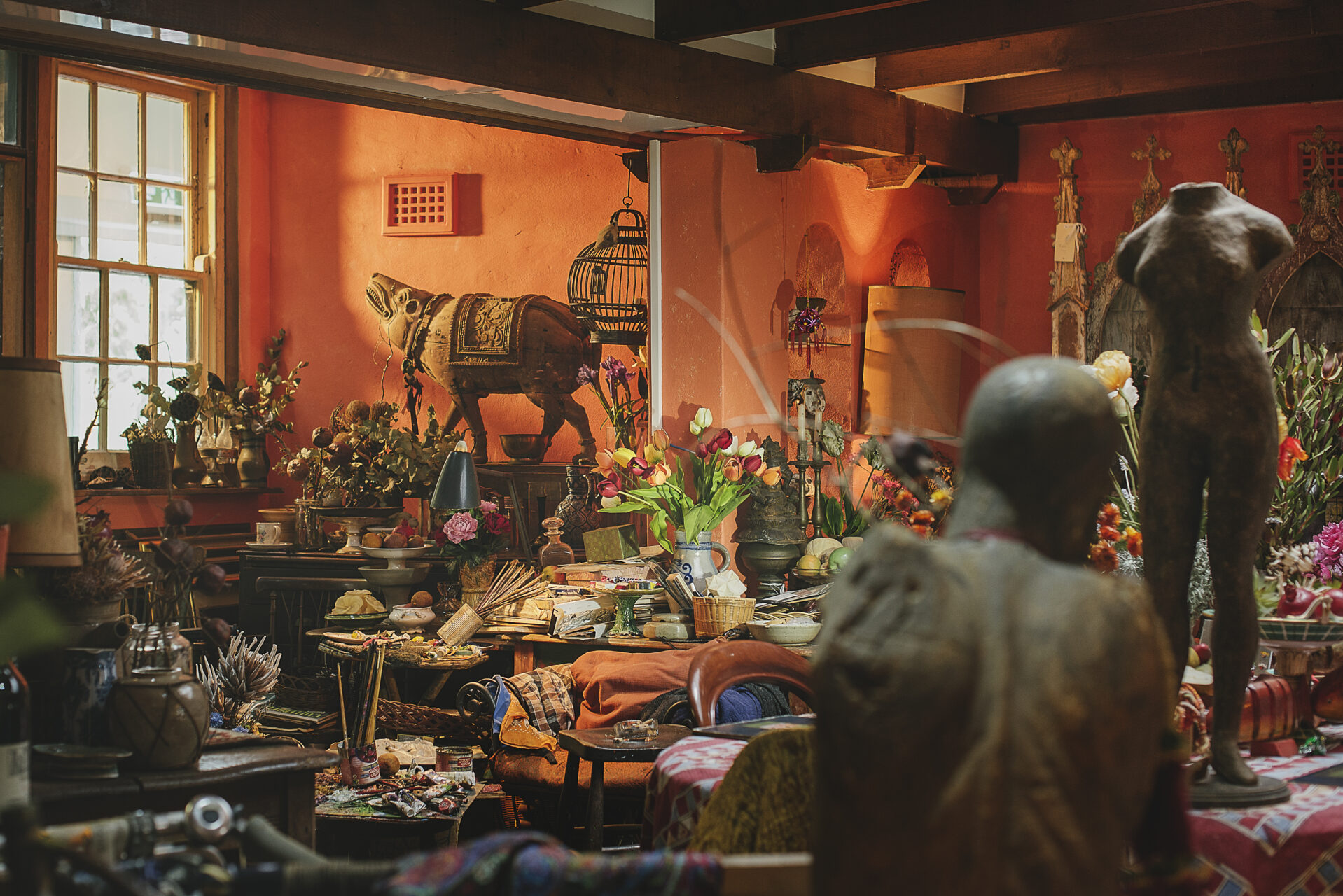 Your Tweed arts journey starts in Murwillumbah! After a morning starter sip and snack at Bacaro, you'll find M|Arts Precinct and Gallery Downtown right there and ready to immerse you in its hum of creative energy.
M|Arts Precinct, a dedicated arts space housed in an airy warehouse with all manner of makers crafting, selling and teaching their skills, is a place for both artists and art-lovers. Be inspired by painters, photographers, jewellers, knitters and florists and take home your favourite pieces.
Time your visit for an arts class, the monthly Makers & Finders Market (3rd Saturday each month) or stock up on supplies at Yellow Brick Studio.
Also here is Gallery DownTown, an annexe of the Tweed Regional Gallery & Margaret Olley Art Centre set in a classic Art Deco building and showing the works of Australian and local artists in changing exhibitions.
A short drive south along Mistral Road leads to the outstanding Tweed Regional Gallery & Margaret Olley Art Centre.
Be sure to allocate enough time in your day to take in all that the Gallery has to offer, from the works of local artists, major travelling exhibitions, artist-in-residence programs and significant art prizes.
Replenish and relax with lunch at the Gallery's gorgeous cafe, enjoying expansive views of the Tweed Valley, before taking in the incredible Margaret Olley Art Centre, a stunning tribute to one of Australia's most loved painters. The re-creation of her Sydney home studio within the Gallery is a stunning permanent memoir to Olley's rich life and art.
Head back towards Murwillumbah and journey along the scenic Numinbah Road, stopping in at the Old Butcher Shop Gallery at Chillingham, filled with hand-made ceramics to take home.
Continue on along Zara and Limpinwood Roads towards Tyalgum to rest up overnight at Celestial Dew guesthouse in town or at a nearby rainforest villa. Time your stay to coincide with the weekly wood-fired pizza and live music night, held each Friday in Tyalgum.
Day 2 – Meet the makers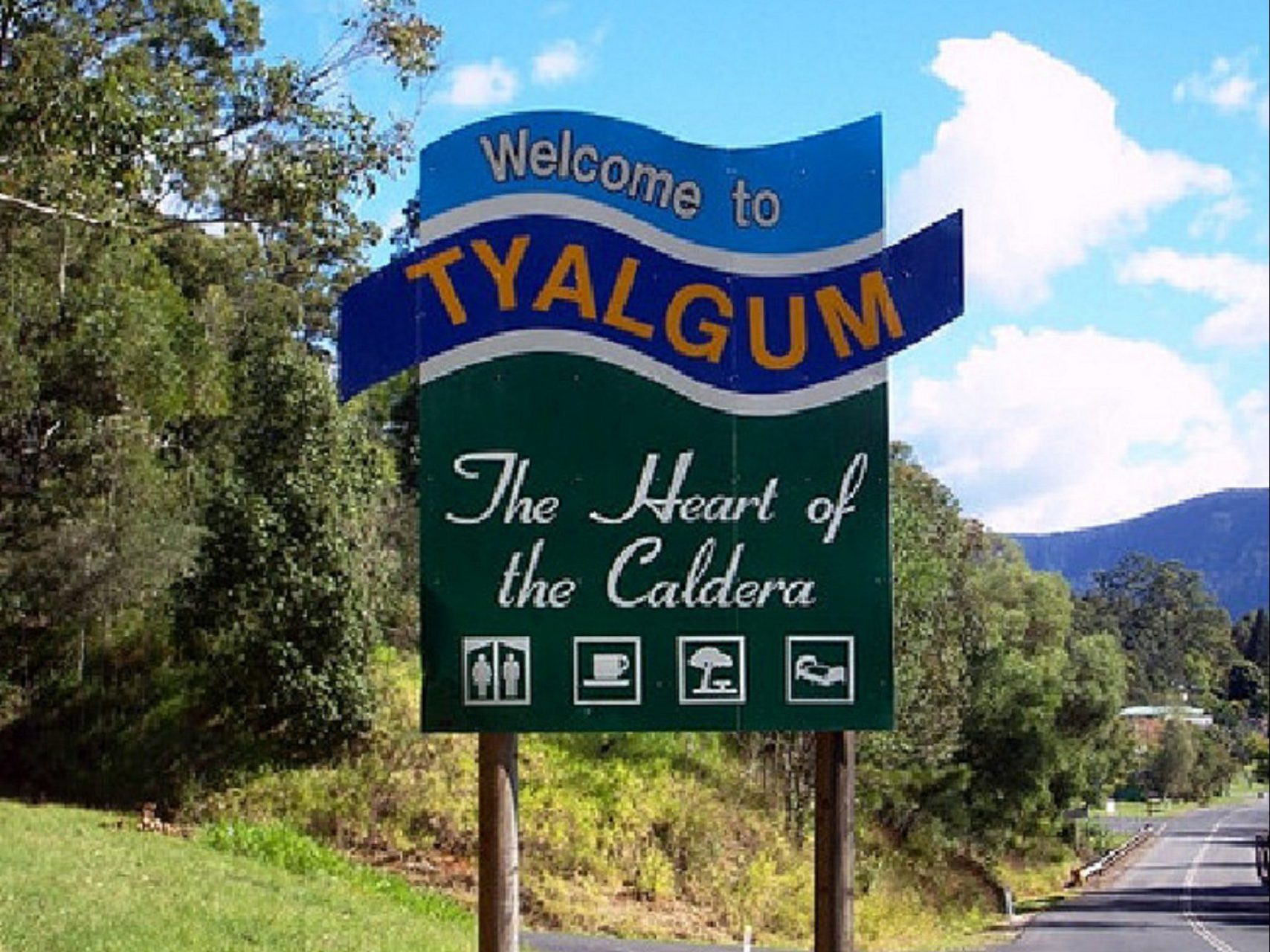 Tyalgum's creative energy and conscious living are on show each Saturday at Marketta Lane with local artisans and galleries, handmade crafts and original silversmith jewellery pieces all on offer, together with cafe fare to fuel your browsing.
Set off inspired along Tyalgum Road, winding east with the flow of the Oxley River towards Bray Park and then south towards Uki (alternatively take a longer route south via Tallowood and Byrill Creek Road for scenic mountain vistas).
Turn off along Mount Warning Road to take a table for lunch at Mavis's Kitchen or the Rainforest Cafe before stretching your legs along the peaceful Lyrebird Track in Wollumbin National Park.
Check-in to the relaxed exhale and stunning hinterland vistas at ecOasis with dinner in Uki at the iconic Mount Warning Hotel or prepared DIY in your chalet from foods purchased along your journey.
Day 3 – Art is in our nature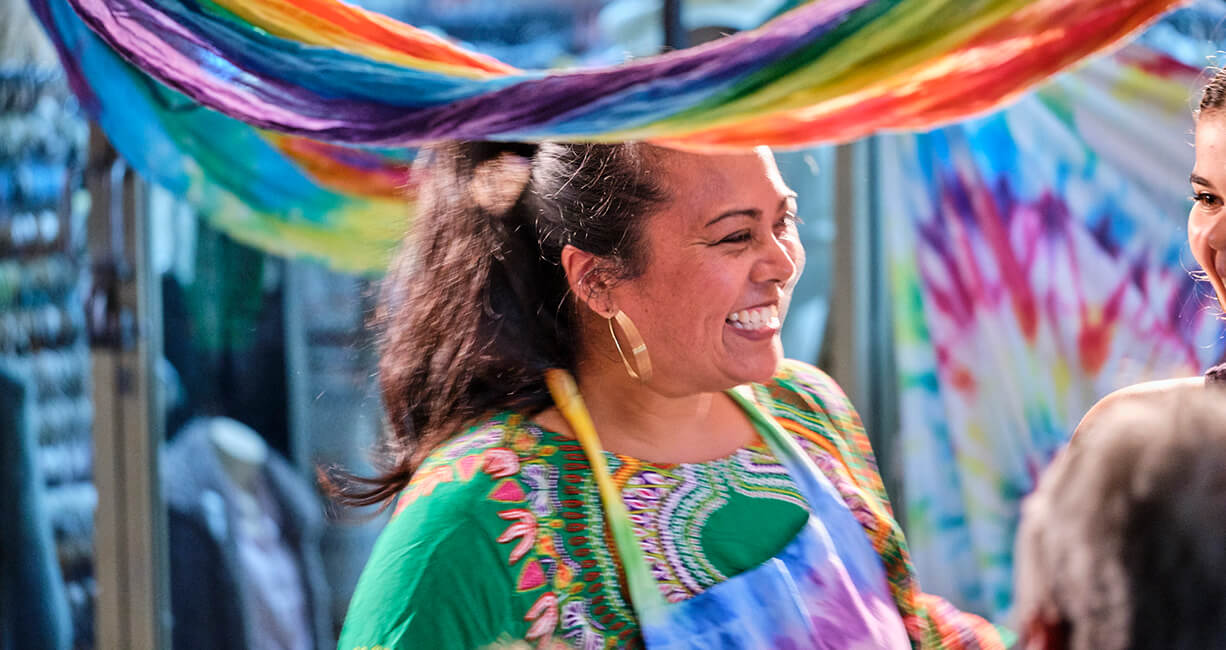 Awaken to fresh country air and another day of creative vibes, starting in Uki township with coffee – and art!
Art Post Uki is a treat. Housed in the heritage-listed Uki Post Office, you'll find fresh roasted coffee courtesy of Bastion Lane Espresso, along with art exhibitions and warm Uki smiles. Local creative David Preston is a regular patron and featured artist.
If you're in town at the right time head to the Uki Historical School of Art to 'Meet the Artists Behind the Art', hosted by the local arts collective (third Sunday of the month), or the colourful Uki Buttery Bazaar Market each Sunday.
Journey east now along Smiths Creek Road to the sweet treed town of Stokers Siding, with a small footprint but big community arts focus. Take in an exhibition at the Stokers Siding Art Gallery and time your visit to call into the Community Print Makers, open each Friday (or by appointment), where lino cuts, etchings and relief prints are made, displayed and sold.
Finish up your trip here or check in for a night or two at Hosanna Farmstay in Stokers Siding.