'MEET THE TWEED' TOURISM EXCHANGE BUILDS LOCAL BUSINESS CONNECTIONS
In a first for the Tweed's tourism industry, Meet the Tweed, a business exchange event hosted by the Tweed Tourism Company, was held earlier this week at the Surfing Australia High Performance Centre in Casuarina.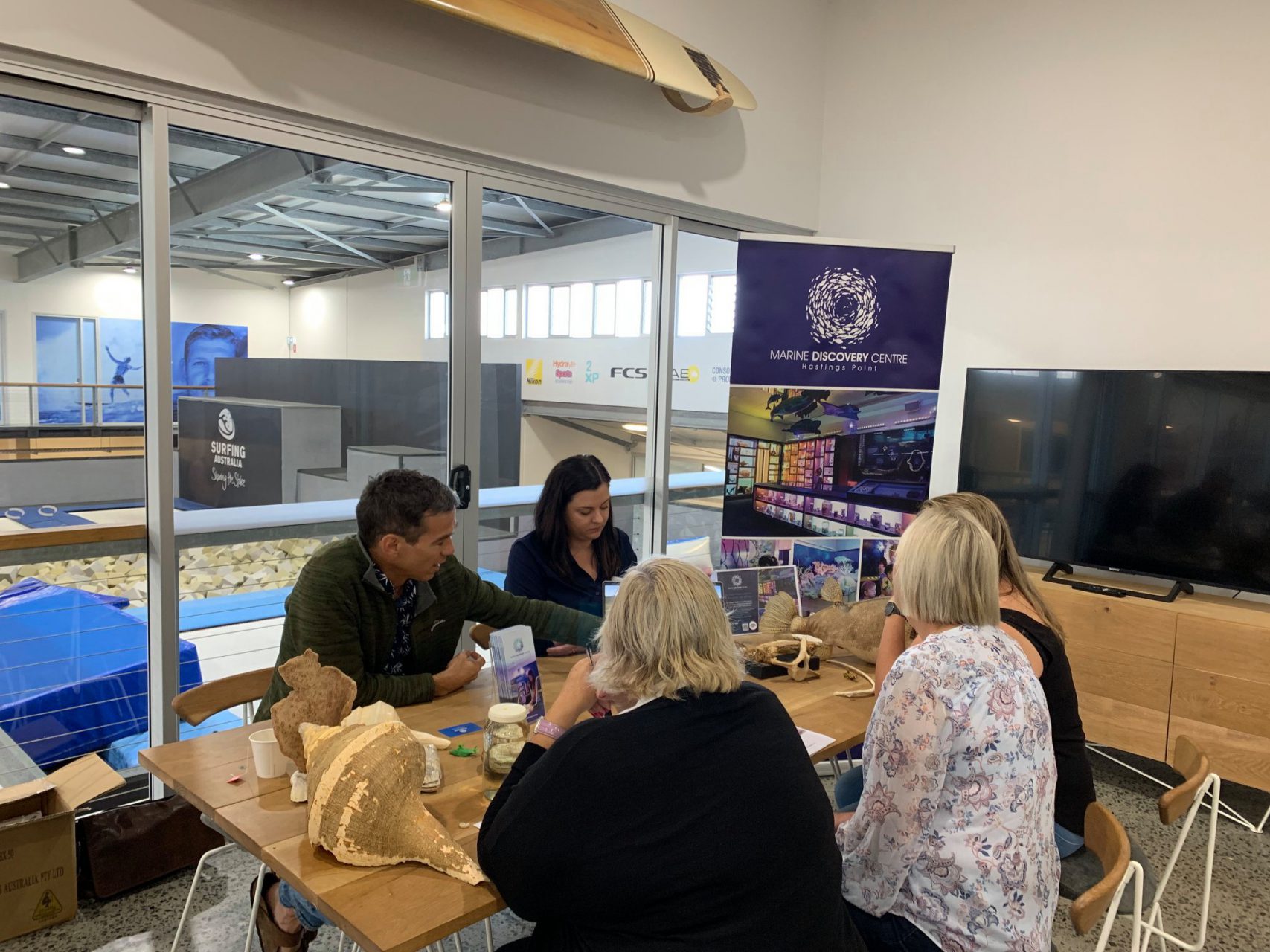 The interactive business-to-business event, which saw 15 local experience operators meeting with over 50 guests from the accommodation sector, was initiated by the Tweed Tourism Company as a way to reconnect tourism operators, grow business opportunities and encourage beneficial collaborations.
Bradley Nardi, GM of Tweed Tourism Company, said that the innovative, 2-hour "speed-dating" format was an ideal way to bring the various tourism sectors of the region together, with a longer-term view to enhancing the visitor experience.
"We know that visitors will stay longer and spend more on holidays if they know that there is a lot to see and do in a destination", Mr Nardi said.
"Our Meet the Tweed event was designed to make sure that the various visitor referral sources, from hotel staff and resort concierge to our own Visitor Information Centre team, are up-to-date with the Tweed's vast array of visitor experiences, as well as what's coming up in terms of events and developments."
The business exchange saw tours and attractions from across the Tweed's coastal and valley areas providing a 5-minute pitch to accommodation teams, honing in on their key selling points and latest news.
Shona Fuller, from Tropical Fruit World, said the opportunity to meet with tourism colleagues was a beneficial way to enhance collective marketing and direct business referrals.
"It was a great opportunity for Tropical Fruit World to meet with a wide range of industry partners and give them a little insight into what we offer, as well as being a good preparation for us before attending the Australian Tourism Exchange trade event in Sydney in the coming weeks."
"We look forward to being involved in more of these style of business networking opportunities in the future and extend our thanks to Tweed Tourism Company for organizing this important event."